FALL WINTER 2020-21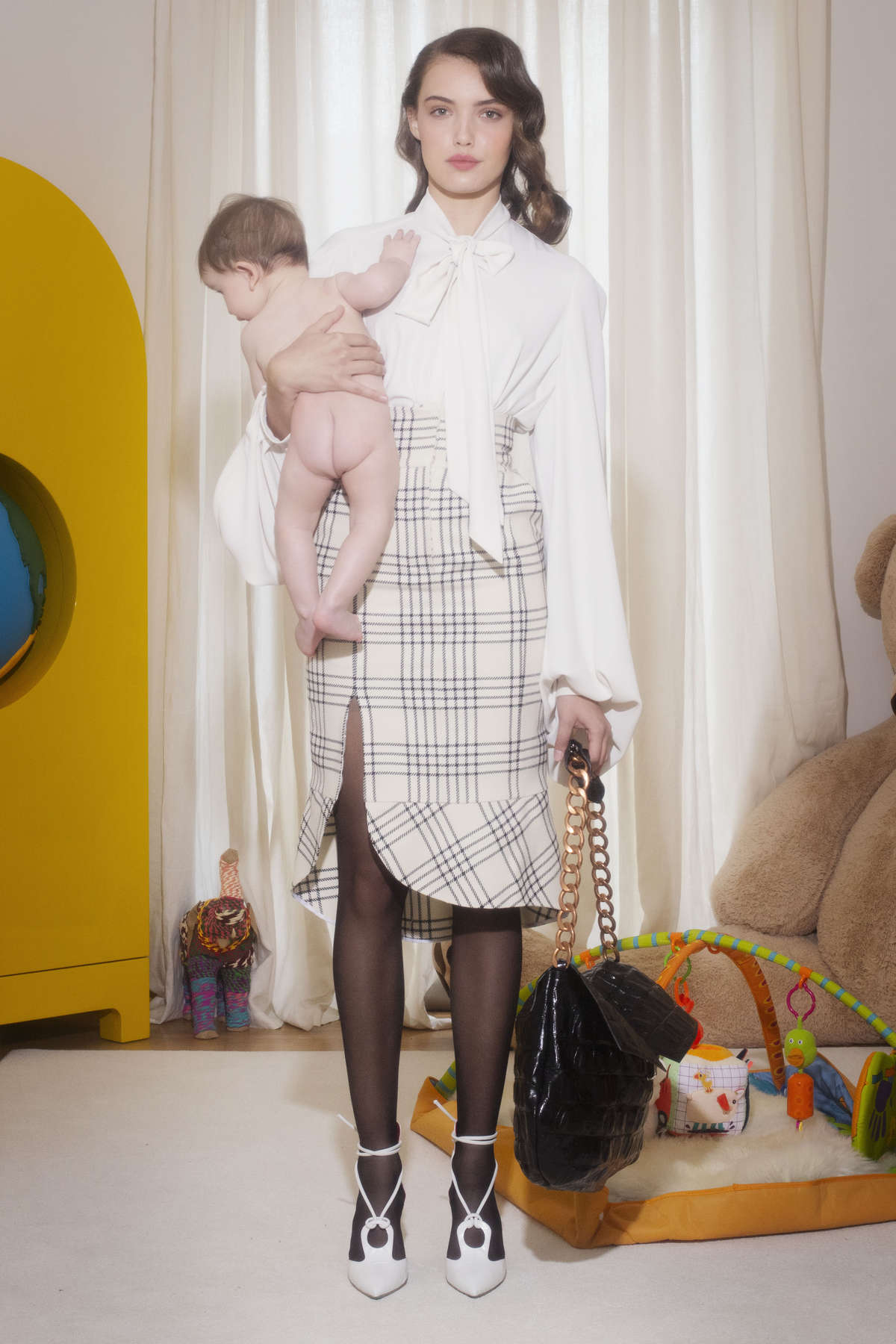 "Milano"

The Fall's lookbook was shot in Milan.
Milanese women are famously busy and efficient
—they apparently don't have much time to fuss about fashion.
Or at least this is what they want you to believe.

Yet they're naturally stylish, elevating practicality to a chic status and seduction to a subtle art of not revealing too much, or at least not immediately.


This is an attitude shared by Battaglia;
her take on fashion is part practicality, part glamour.
Her choice of Milan as the backdrop to her fall collection made sense, yet it could've been any other city in the world: Her woman was photographed spending a busy day, from the nursery to the boardroom to an evening at La Scala, not forgetting the gym, running errands, and an aperitivo with her girlfriends.

One gets tired even describing it —but we're all in the same boat.
Battaglia is lending a hand with her efficiently glamorous, seductively practical fall collection, which she described as "daywear-focused, seasonless, and occasionless."


Battaglia presents her style as pragmatic and tailored to the needs of a down-to-earth, businesslike lifestyle, but she can't help but inject flash and impact into her daywear propositions. Not-so-masculine pantsuits came in bold primary colors that scream "look at me"; being boardroom-ready for her means wearing a caramel-colored scalloped miniskirt and laced-up thigh-high boots.
Fancy a shopping spree?

A head-turning ruby pantsuit exposing bare skin through sliced sleeves and pants would do. And why not drop the baby off while wearing a tight-tight pencil skirt with a round-edged slit on the side, a pussy-bow blouse, and high heels, legs veiled by black sheer stockings? And when you're late running like crazy from one meeting to another, a flame red trapeze minidress with suede high-heeled thigh-high boots will surely stop traffic for you. Even a Milanese tram will come to a halt to let you cross the street, and you'll be at your destination on time.

Tiziana Cardini, February 24th 2020
for Vogue Runway

(on the left, Look 1)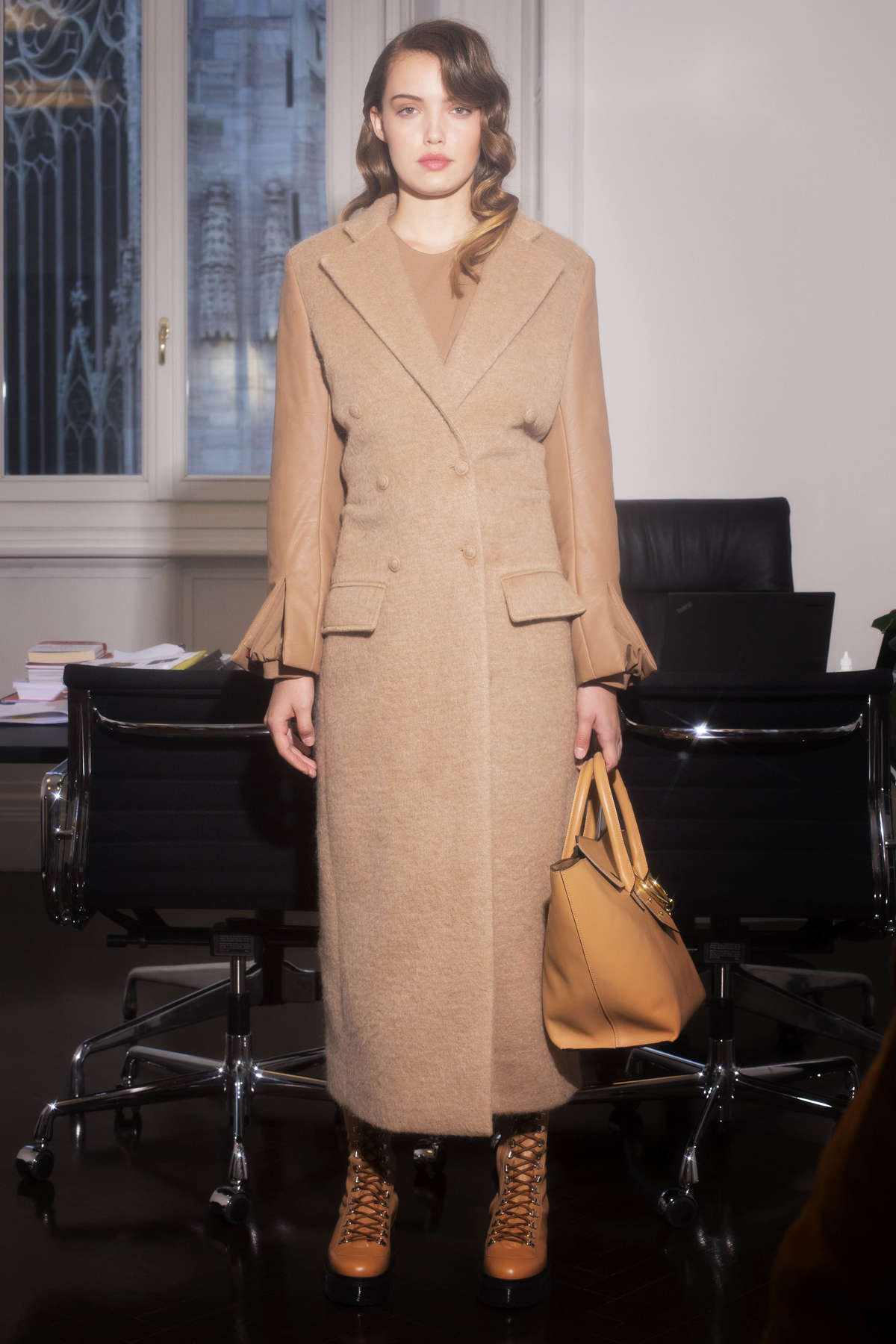 Subheading
A paragraph of text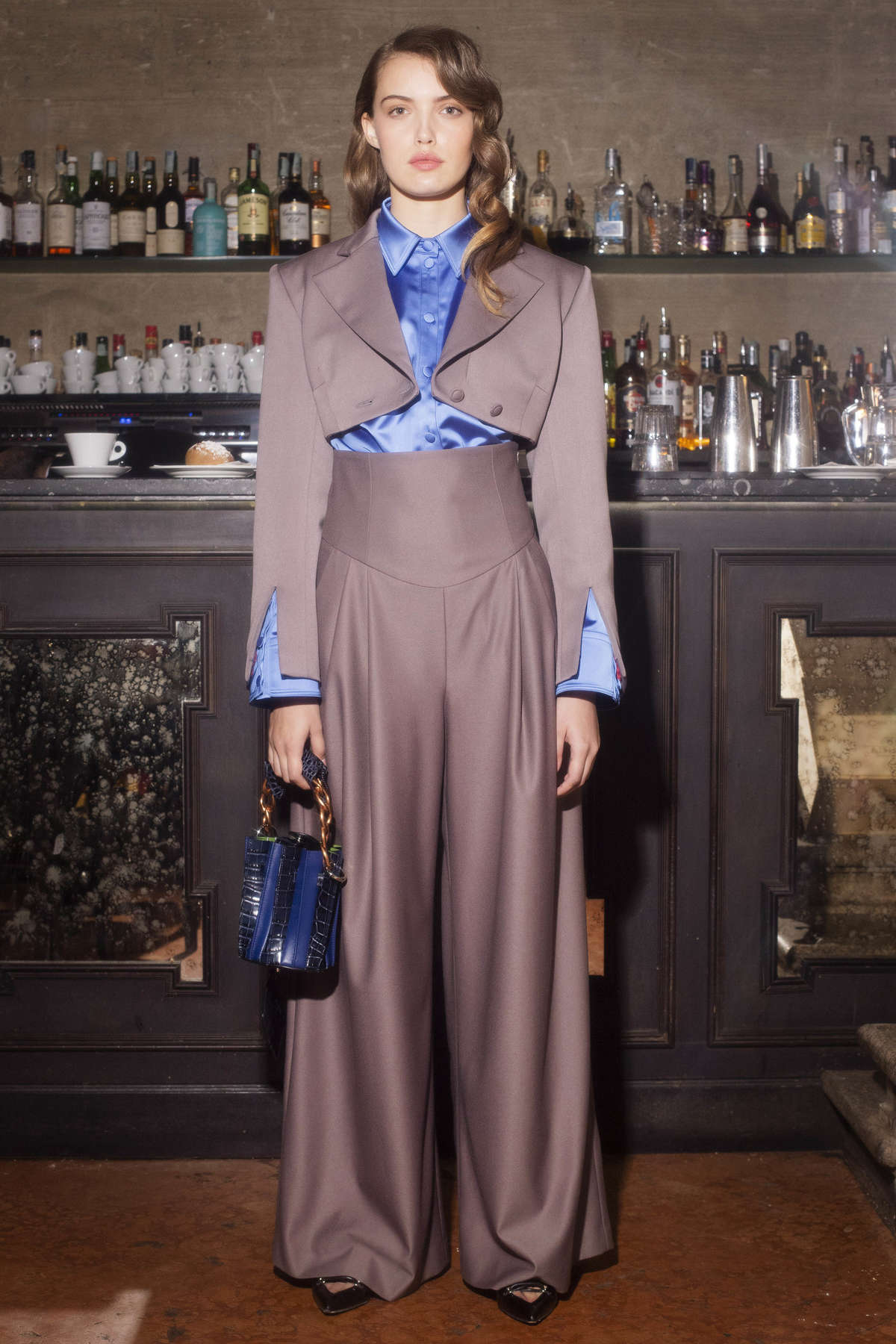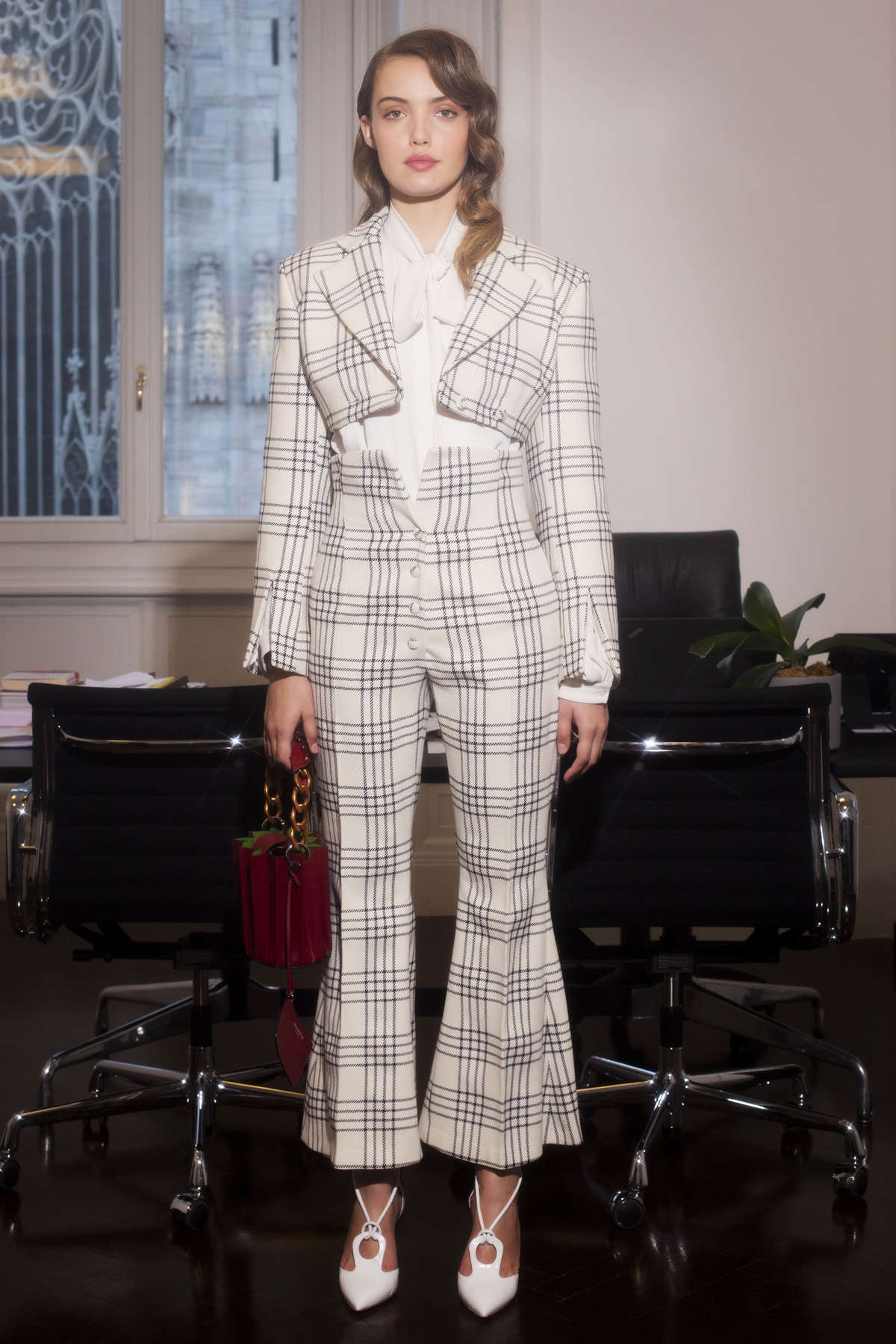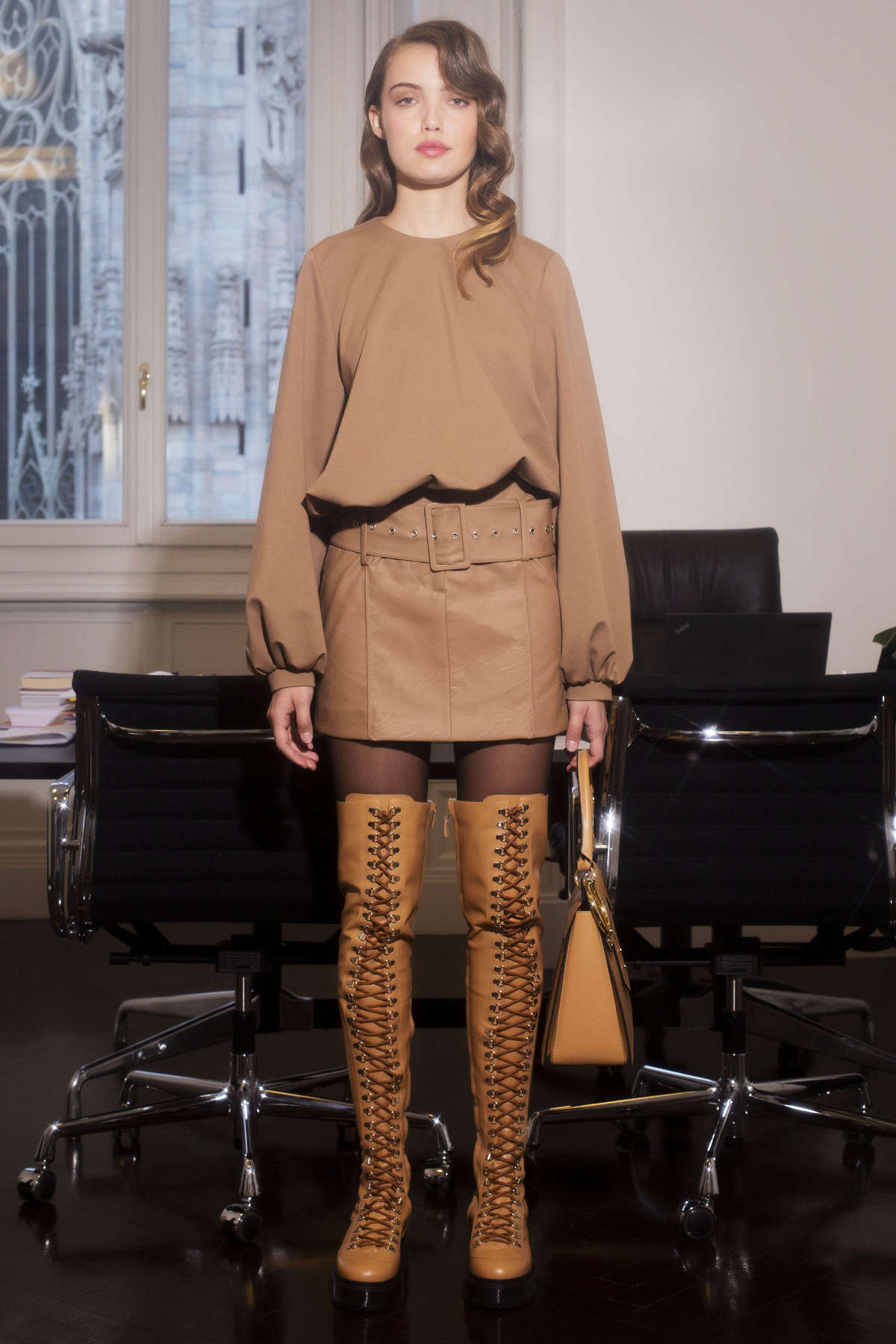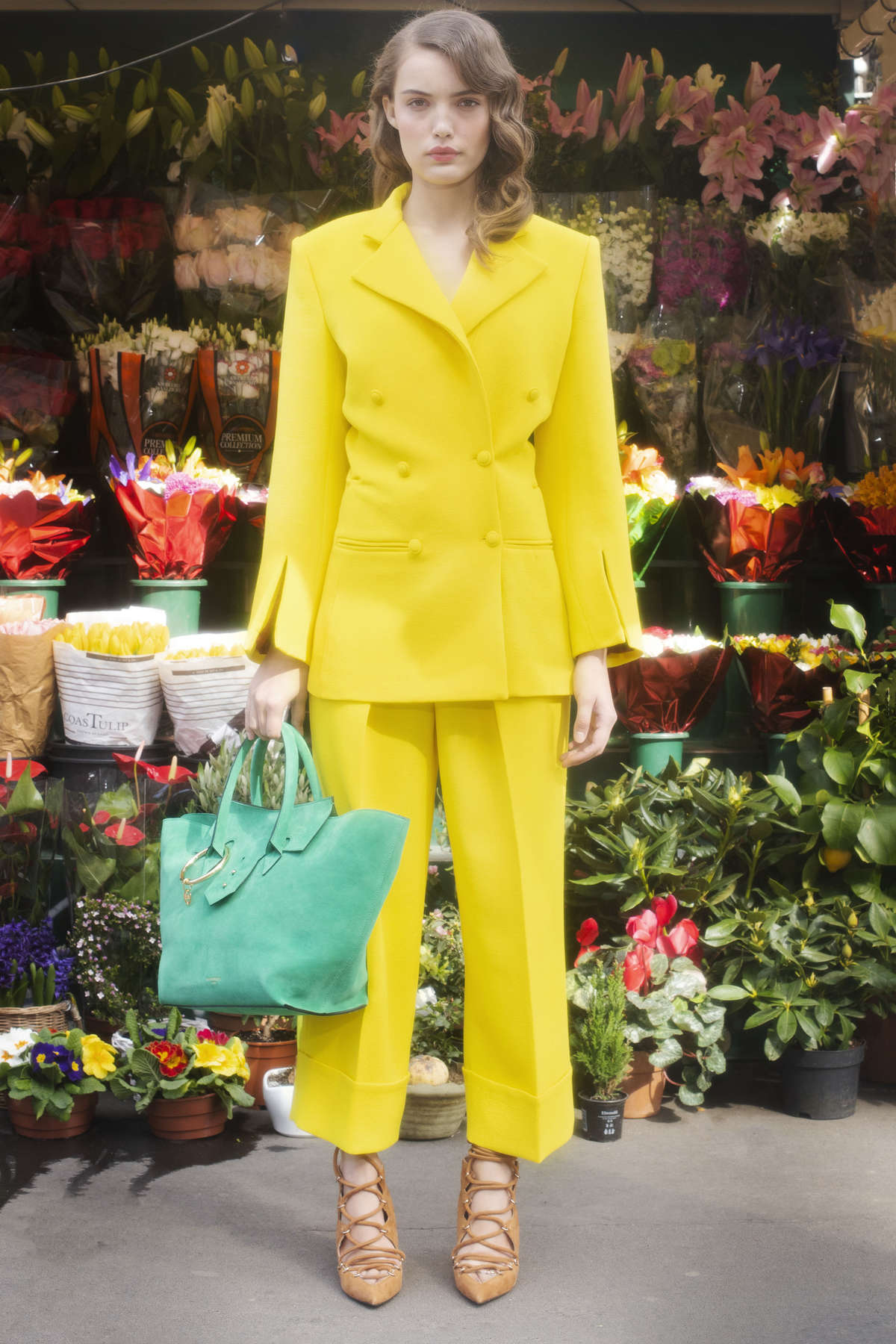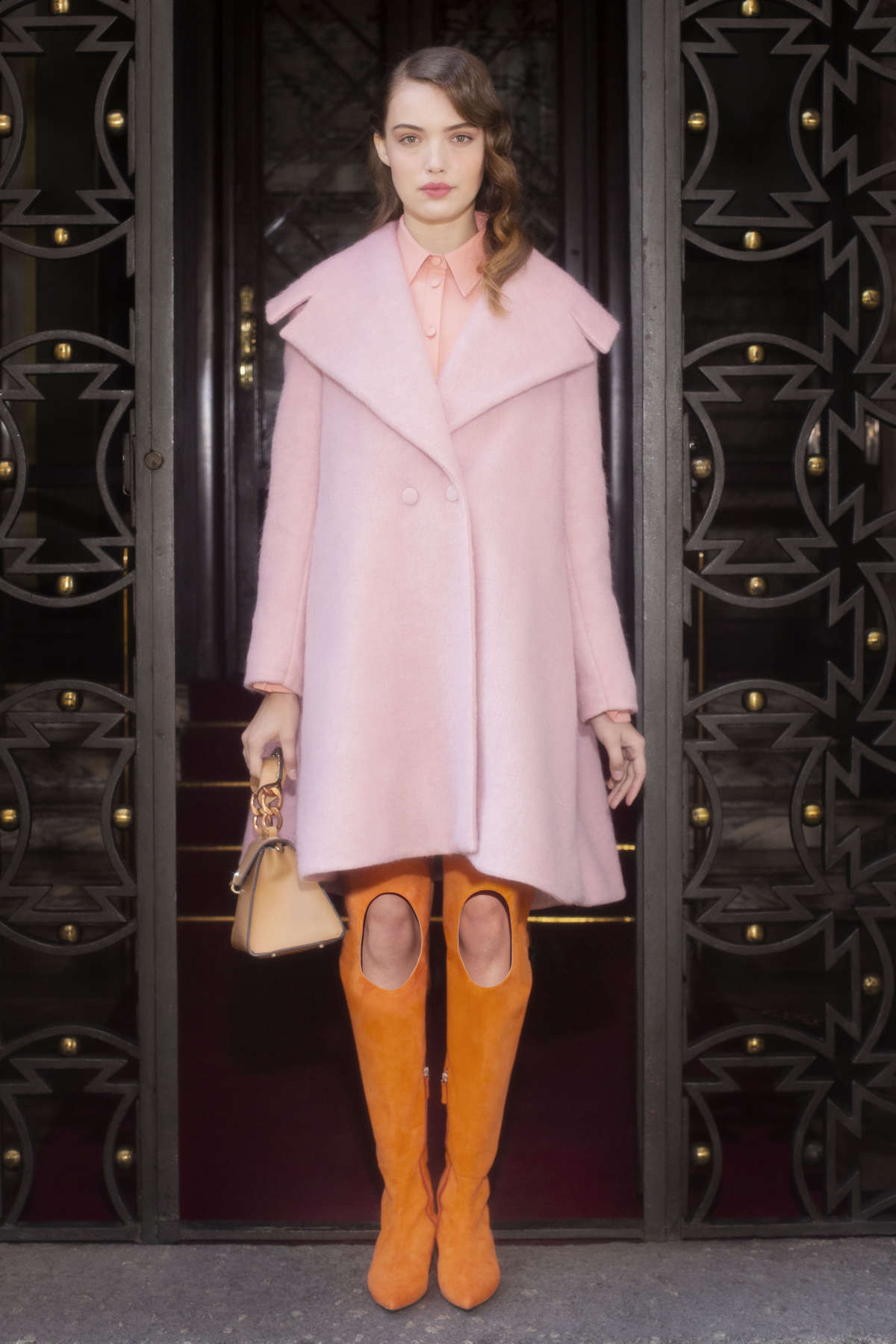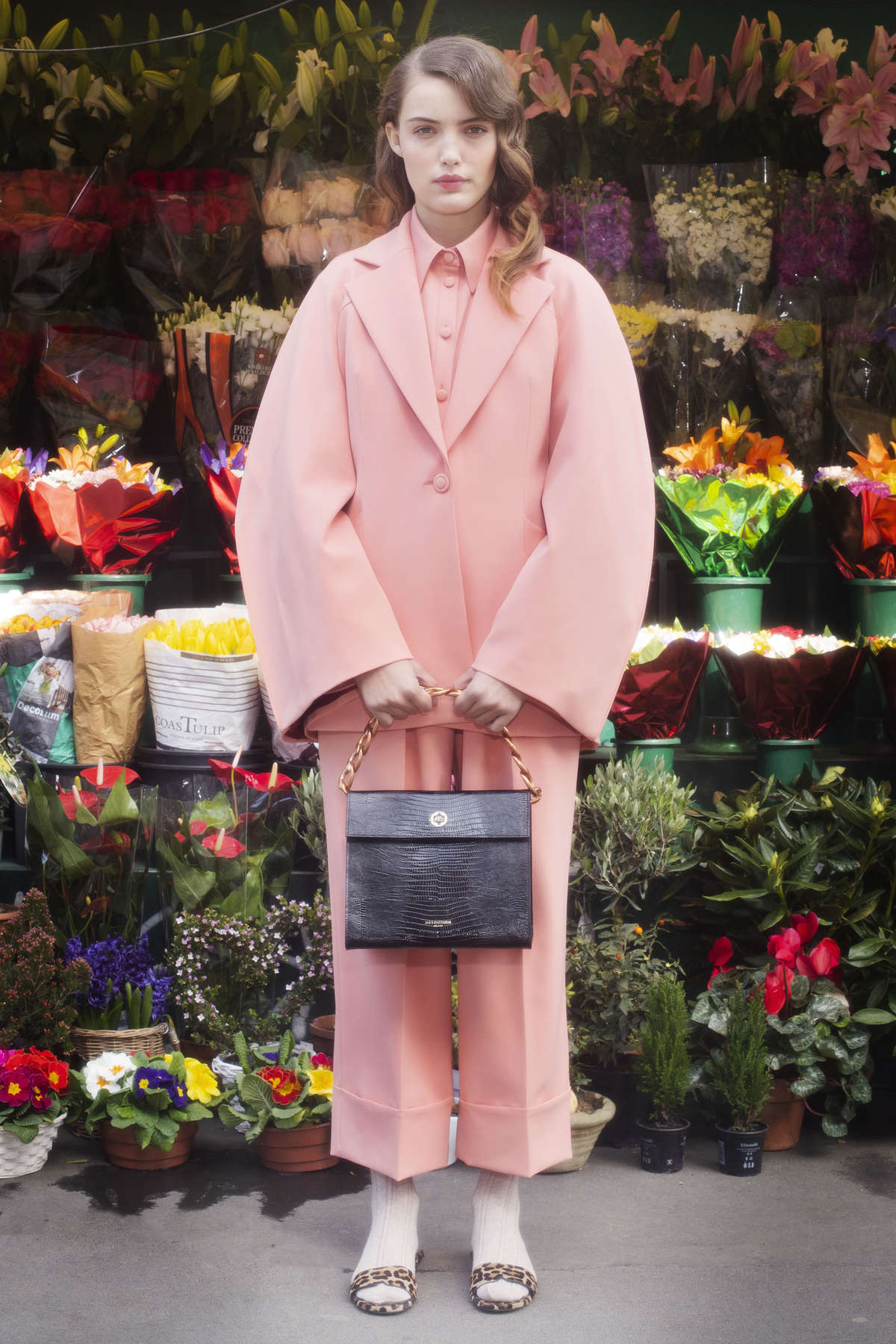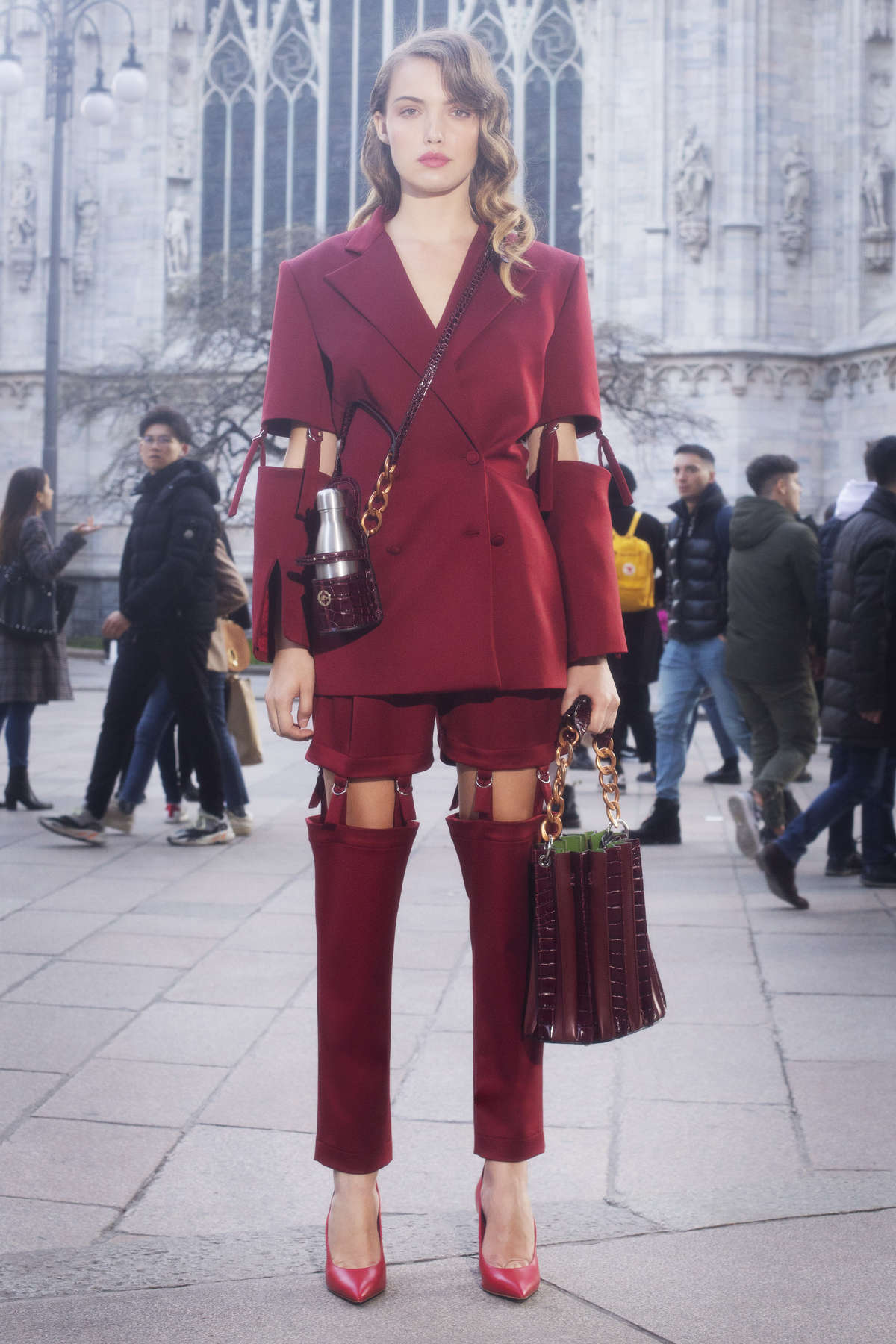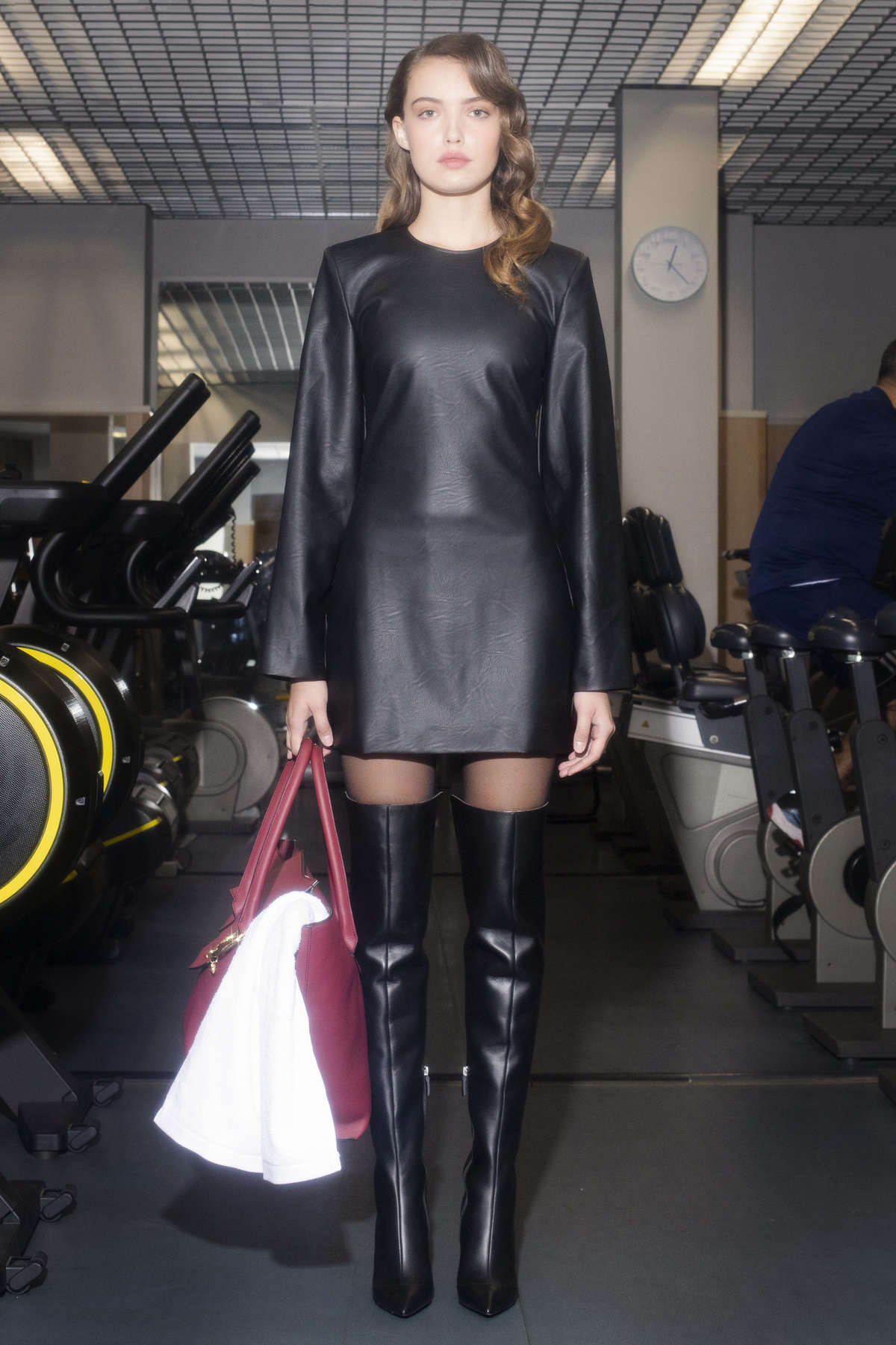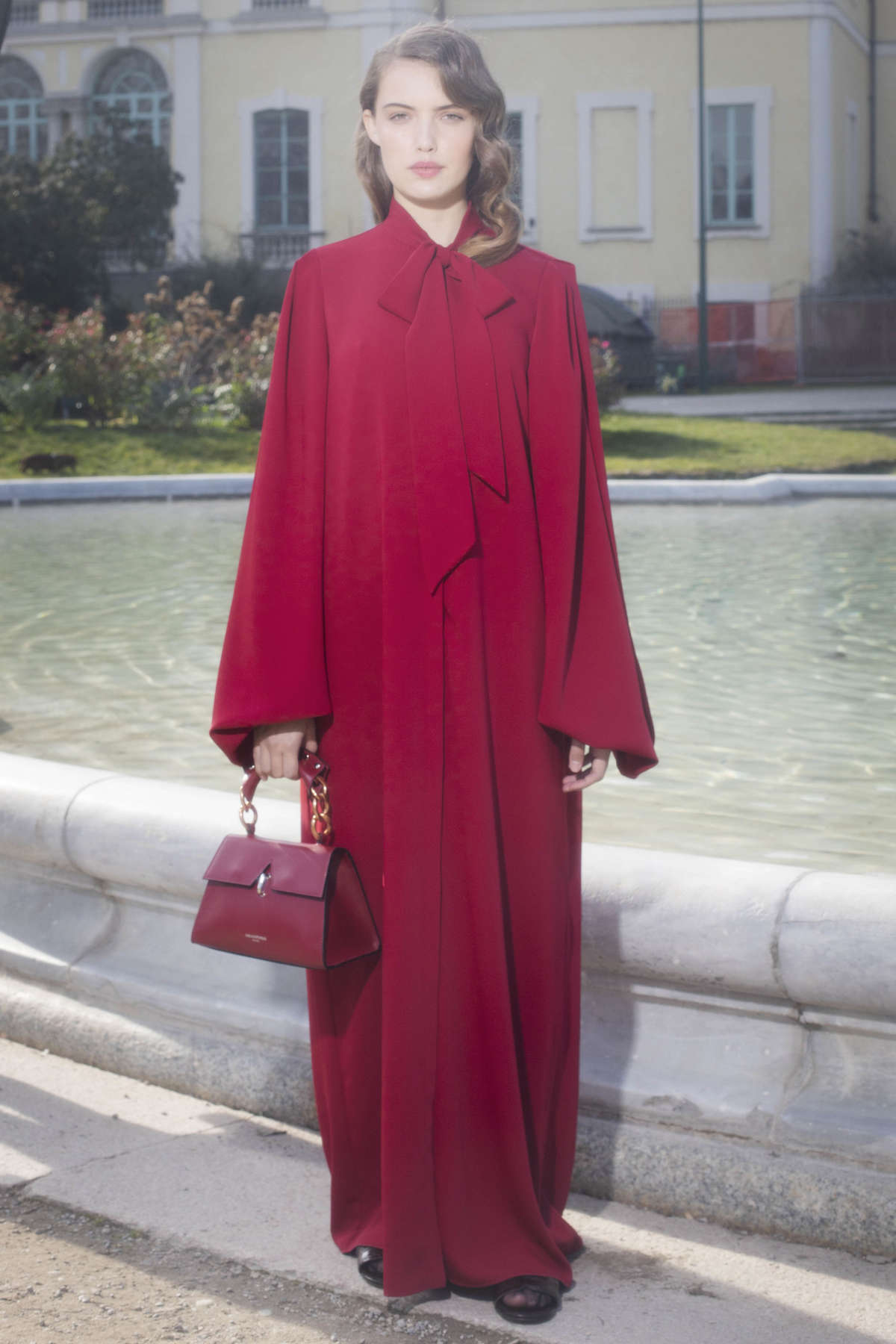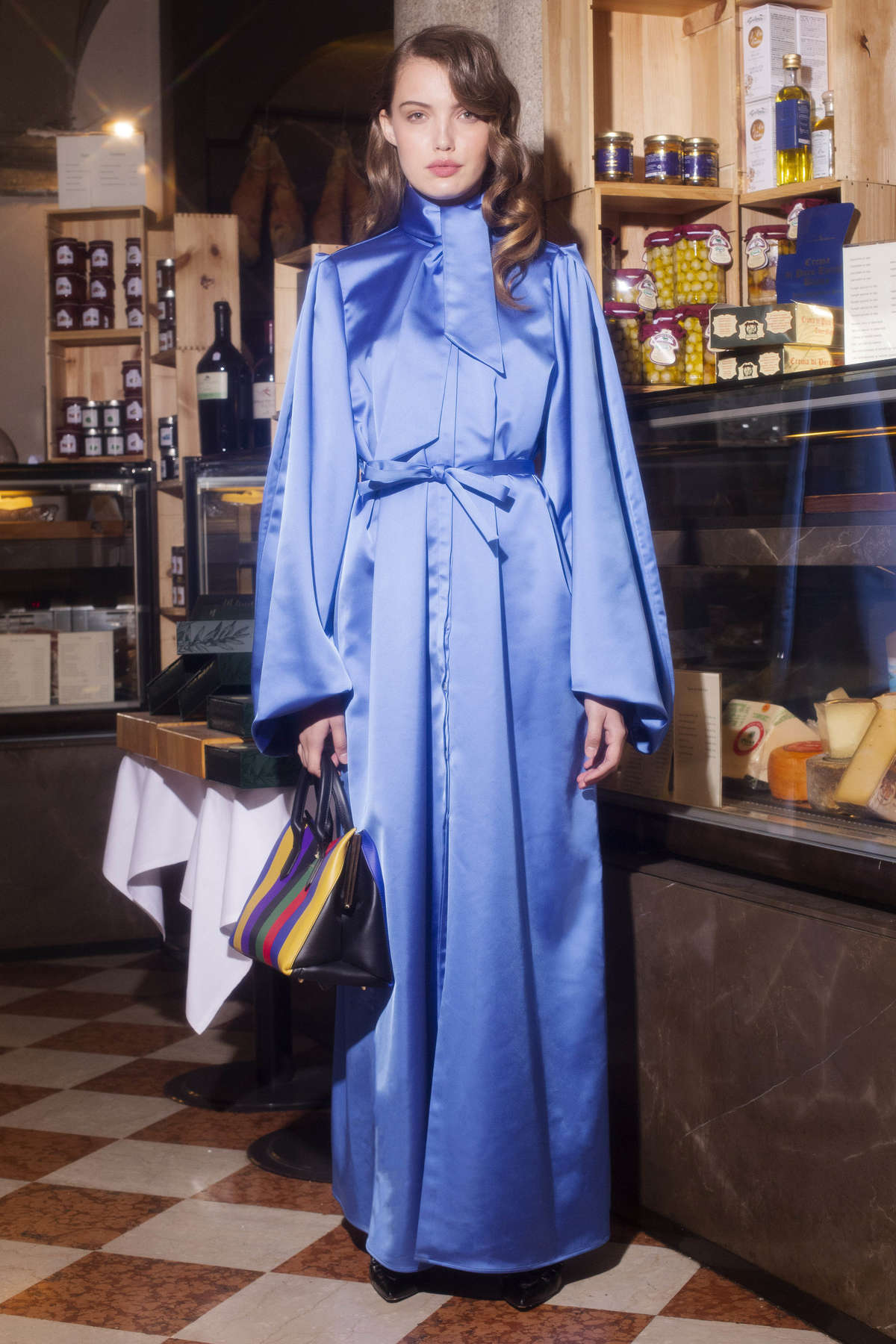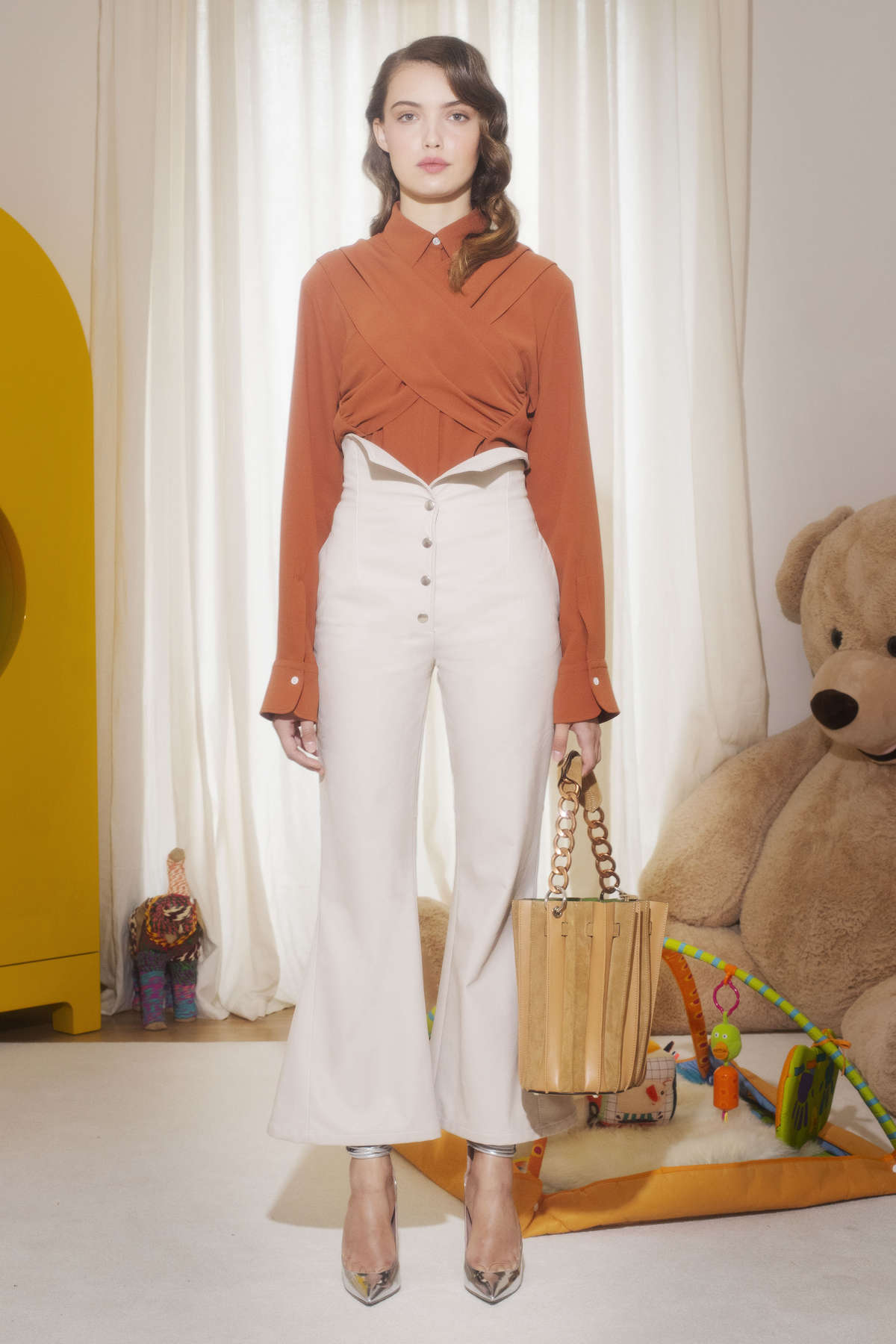 Subheading
A paragraph of text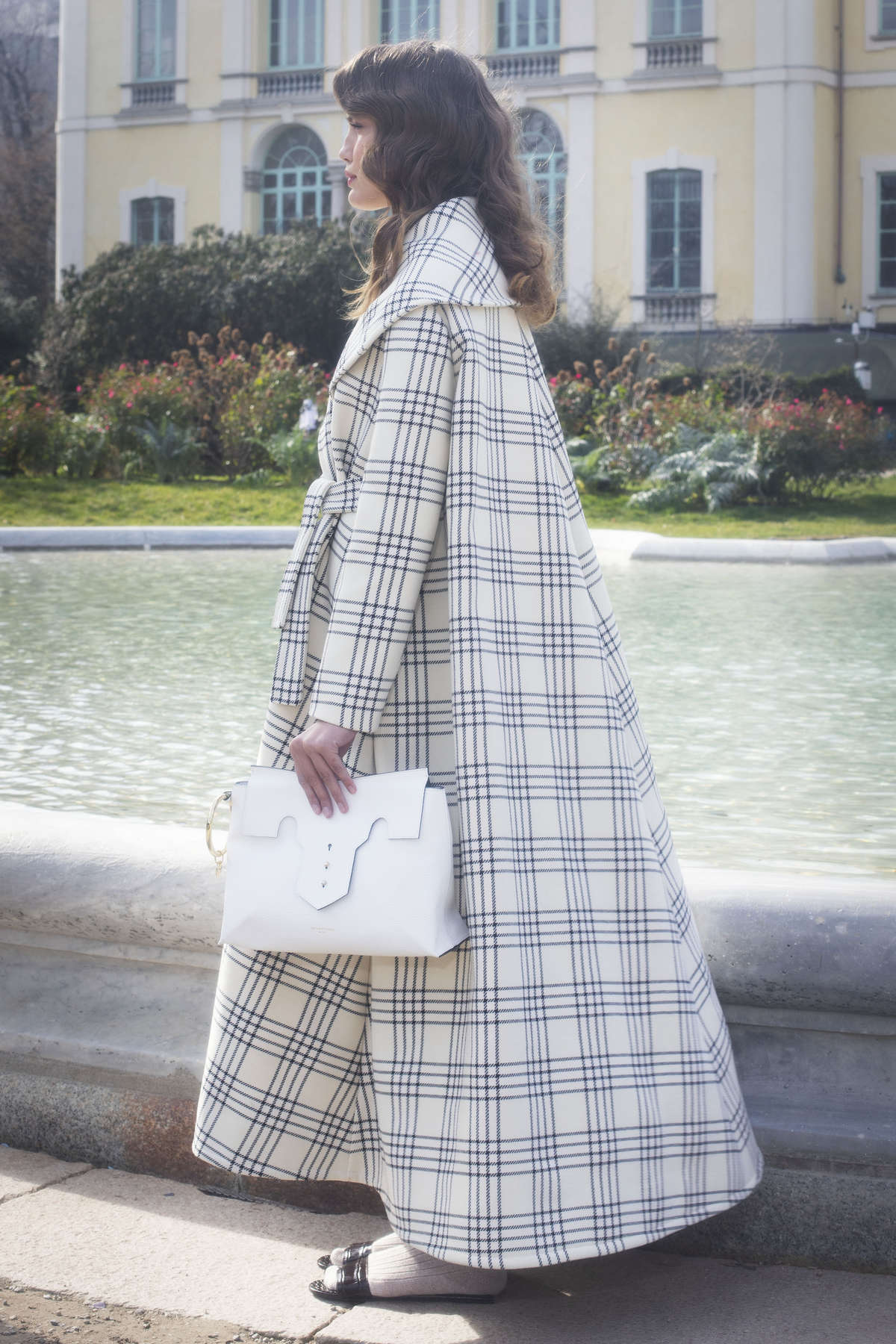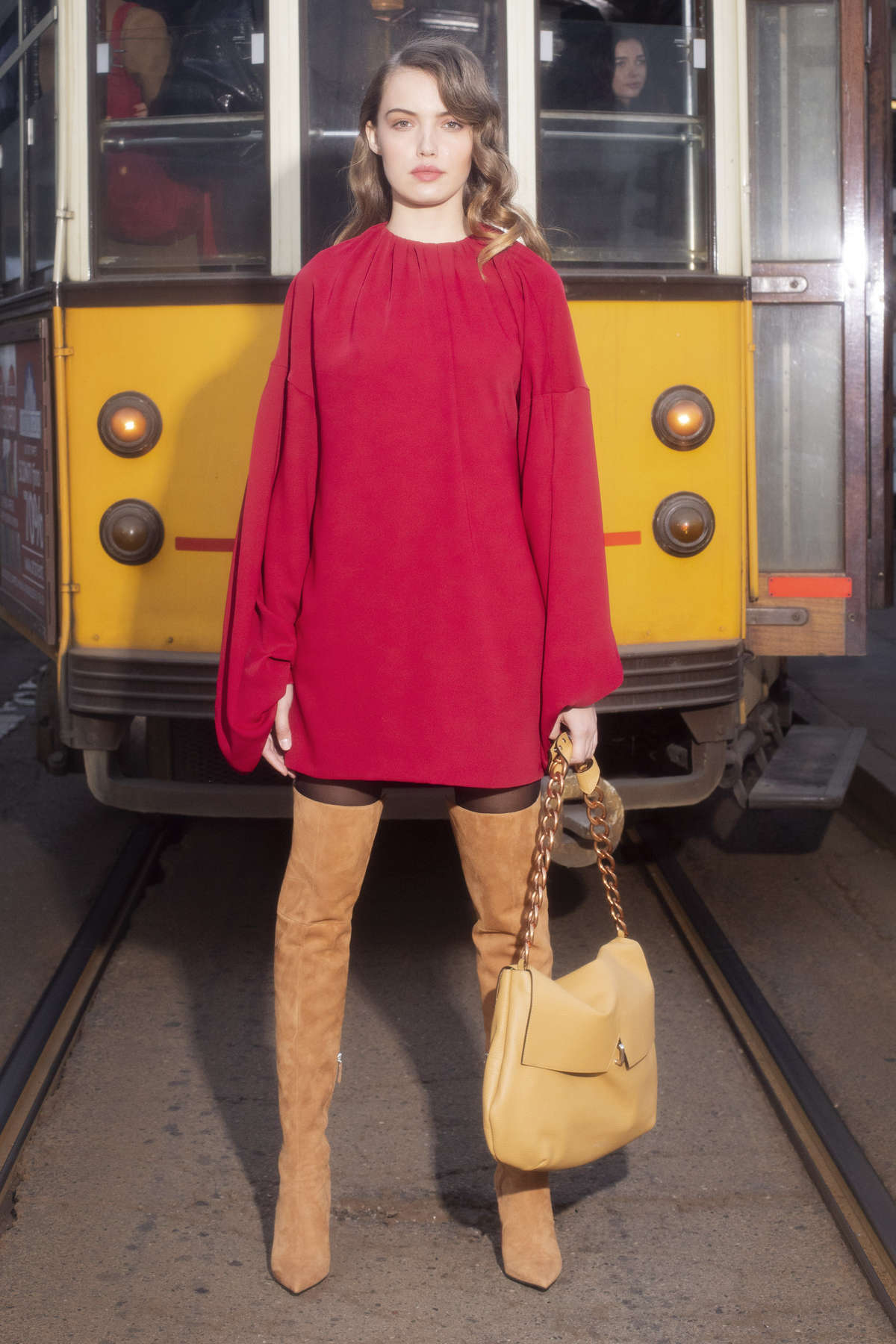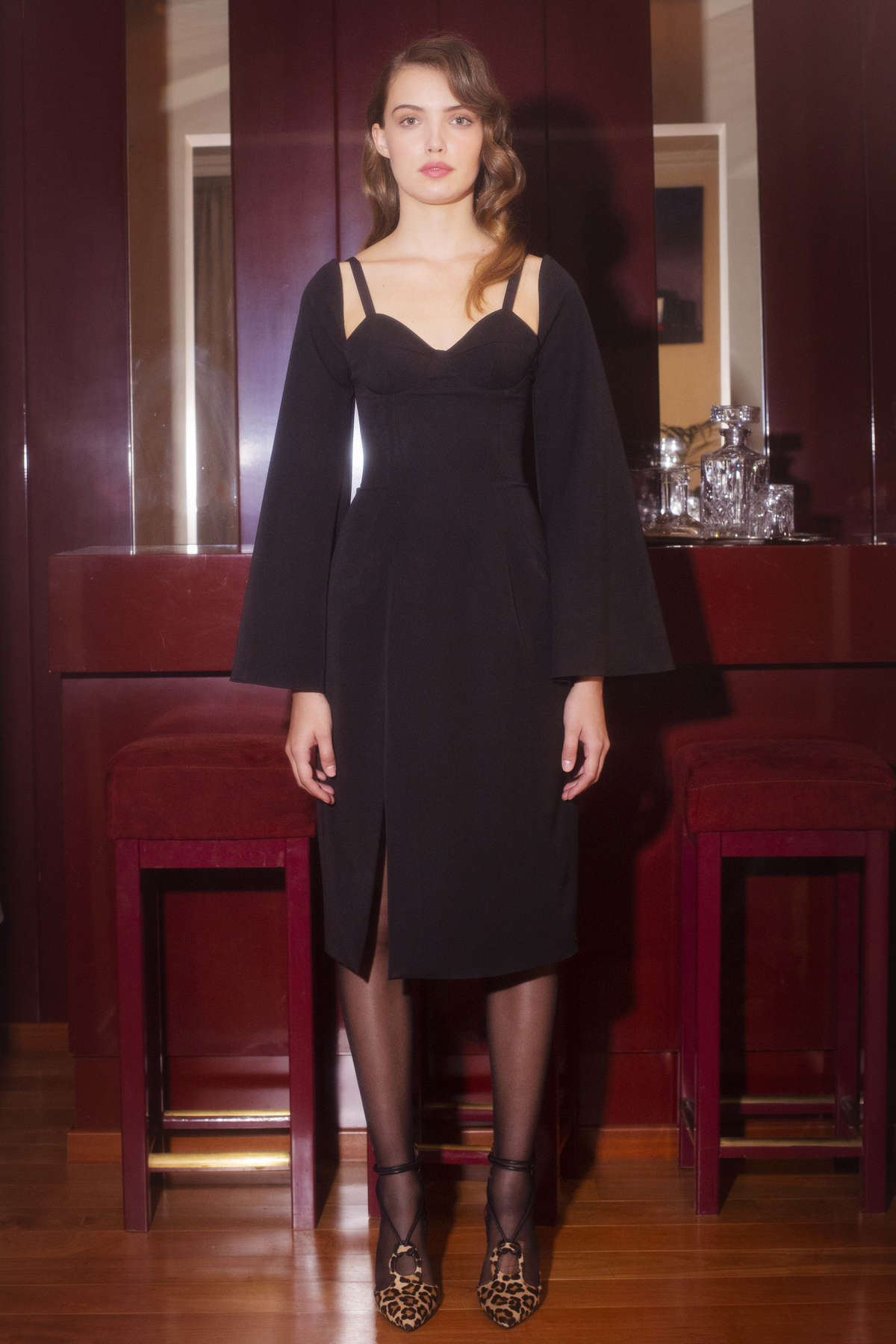 Subheading
A paragraph of text
Subheading
A paragraph of text