FALL WINTER 2022-23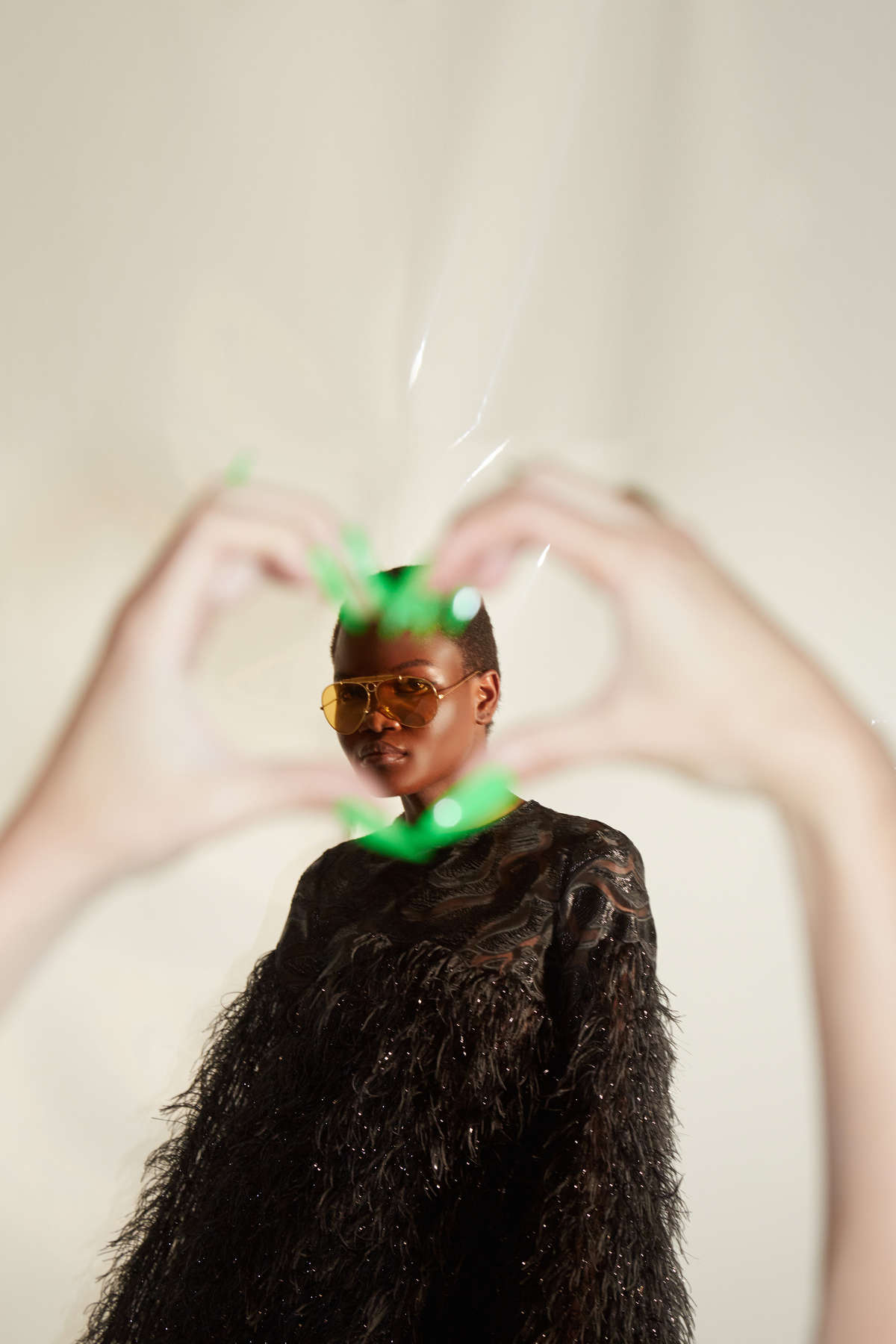 OUT OF MEMORY


Being a fan of Euphoria, Sara Battaglia wanted to inflect her pre-fall collection
with a Gen Z vibe.

That seems rather counterintuitive given her usually
dramatic femme fatale take on style.
But tuning into young customers' taste for magpie Y2K nostalgia
is currently the industry m.o. for regenerating collections,
eliciting new customer interest, and being in the now.

Battaglia likes a shapely silhouette:
tailored jackets with a cinched waist, full circle skirts,
deceptively demure little black dresses that are actually quite sexy.
Here she indulged in hybridizing her classics with contrasting interventions that,
in her view, added a younger, unconventional vibe to her otherwise very femme look.

A sartorial blazer was given puffy bomber sleeves gathered with bows; a circle-skirted, belted, hooded piumino coat was blown up to showstopper proportions;
and a Dior-ish bar jacket was transformed into a "bra jacket,"
with strategically-placed cut-outs barely conceiling the breasts.

On the same note, a tent-like sleeveless black dress with a feathery fil coupé effect
was designed to be a scene-stealer:
"perfect for the theater, but if worn with a wool turtleneck its'a great look for the everyday," Battaglia said.

If everyday life is a theater, then she's probably right.

Embracing sustainability is one of Battaglia's new commitments.

Being a skillful bag designer,
she has been trying to find alternatives to leather rather unsuccessfully for years.

Now she has apparently solved the riddle;
for pre-fall she presented a line of bags that have her signature accordion sides
in rainbow colors, made from vegan leather sourced ethically
through the Italian company Limonta.

To the touch they have the same supple, smooth finish of the real thing.
The offer includes a variety of quirky geometric shapes,
which she described as looking "quite weird," like a trapeze with an askew, jutting-out side; a pointy pyramid with cone-like hard handles; and a circular ovoid,
very Space Age Pierre Cardin.

by Tiziana Cardini
Vogue

(on the left, Look 1)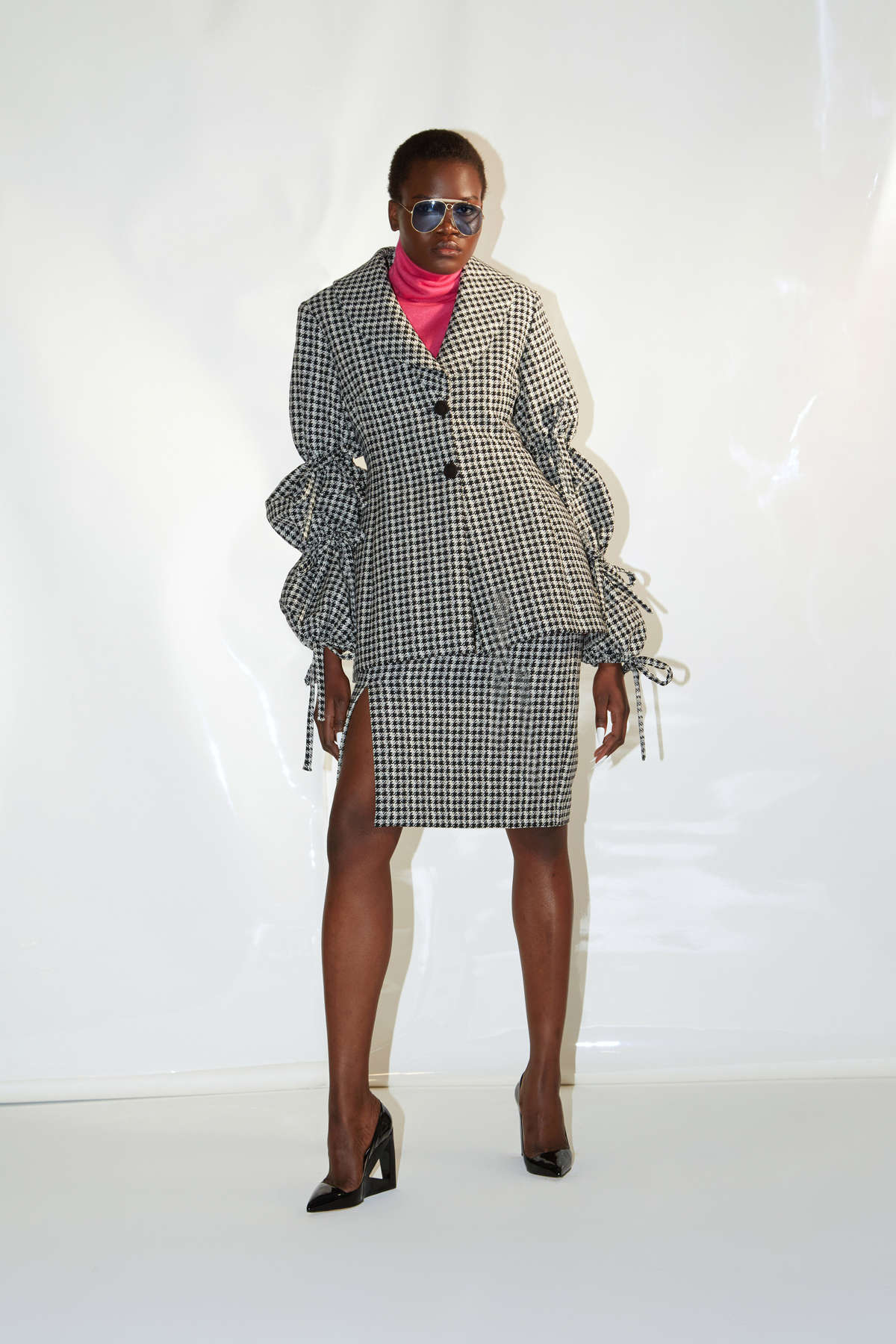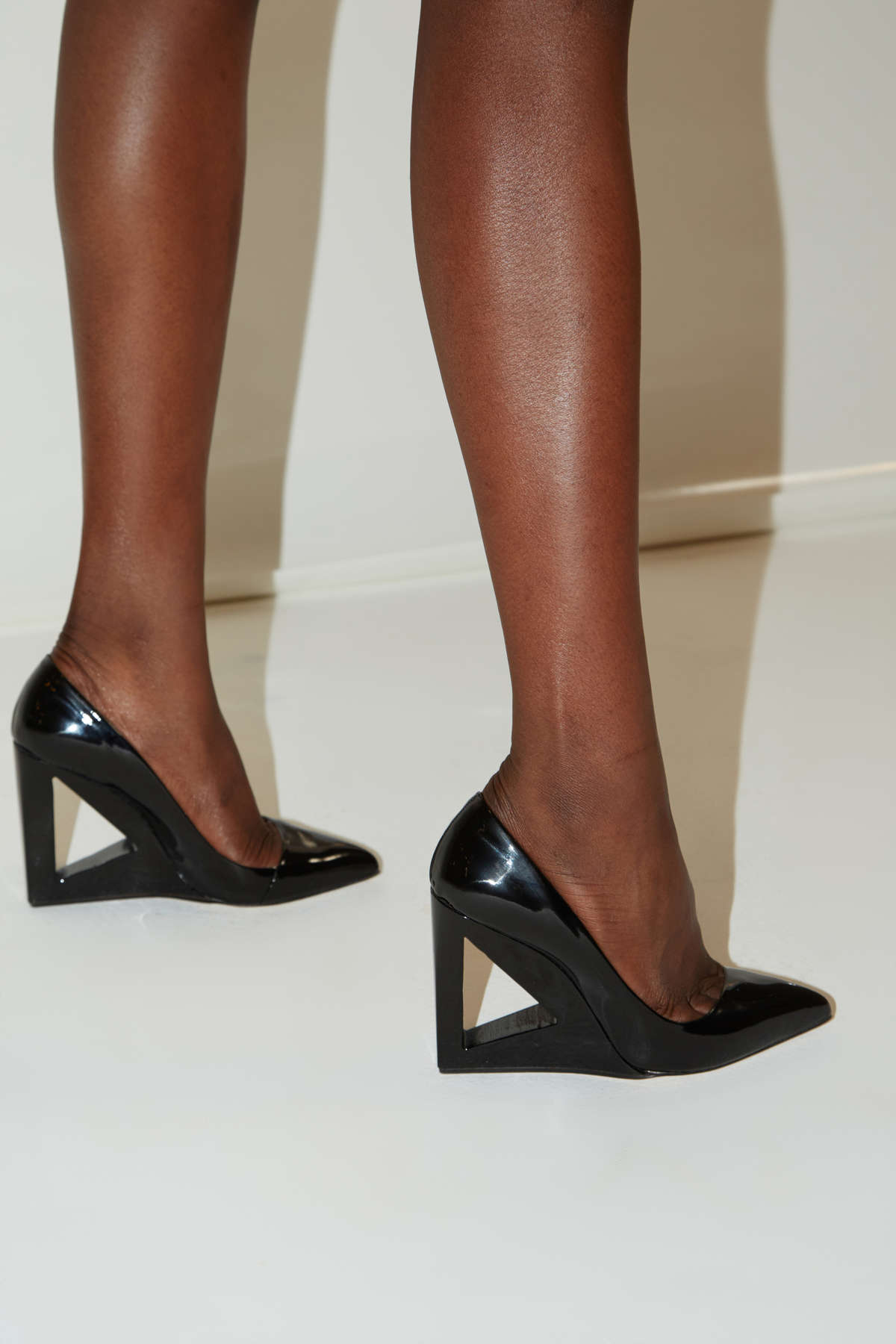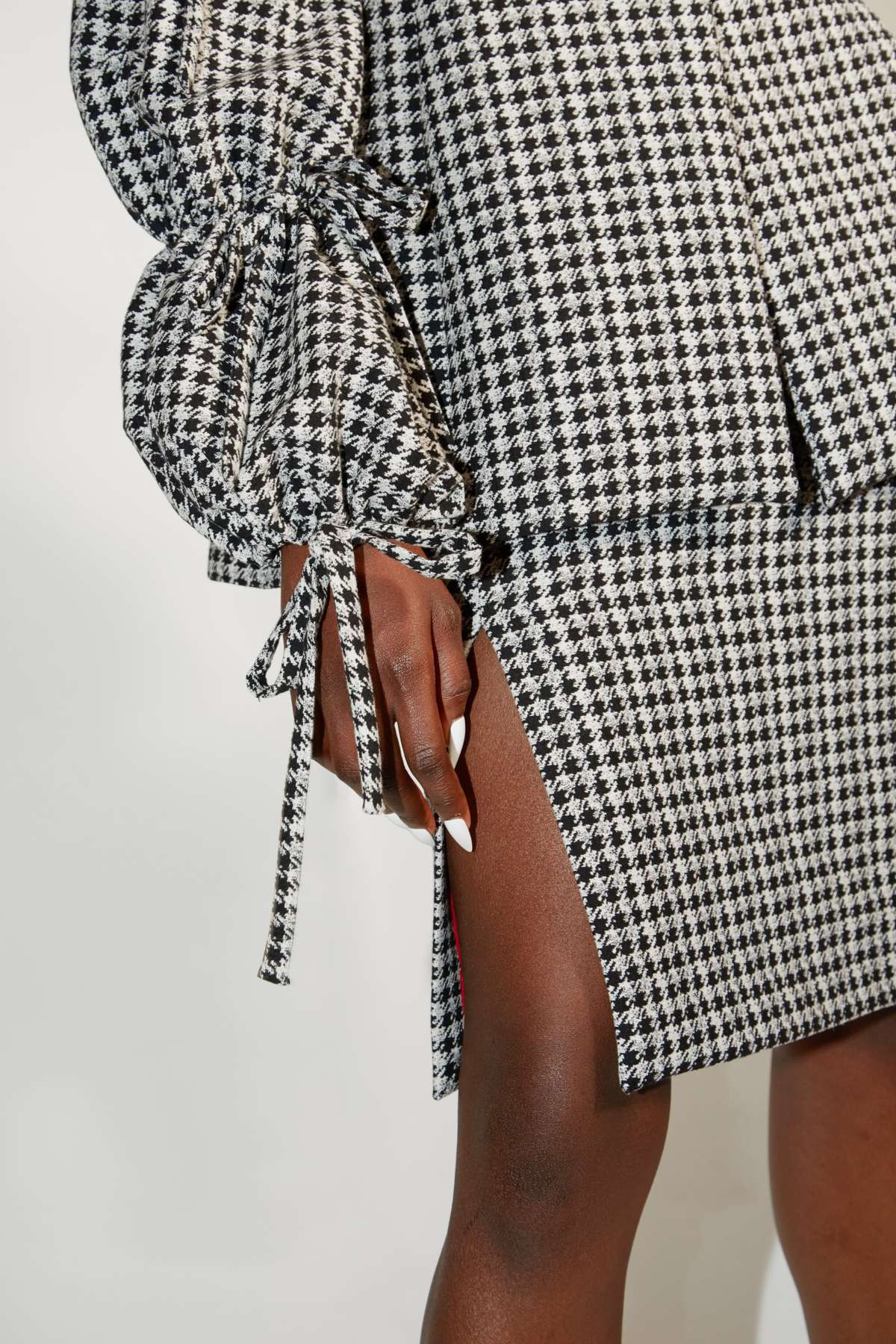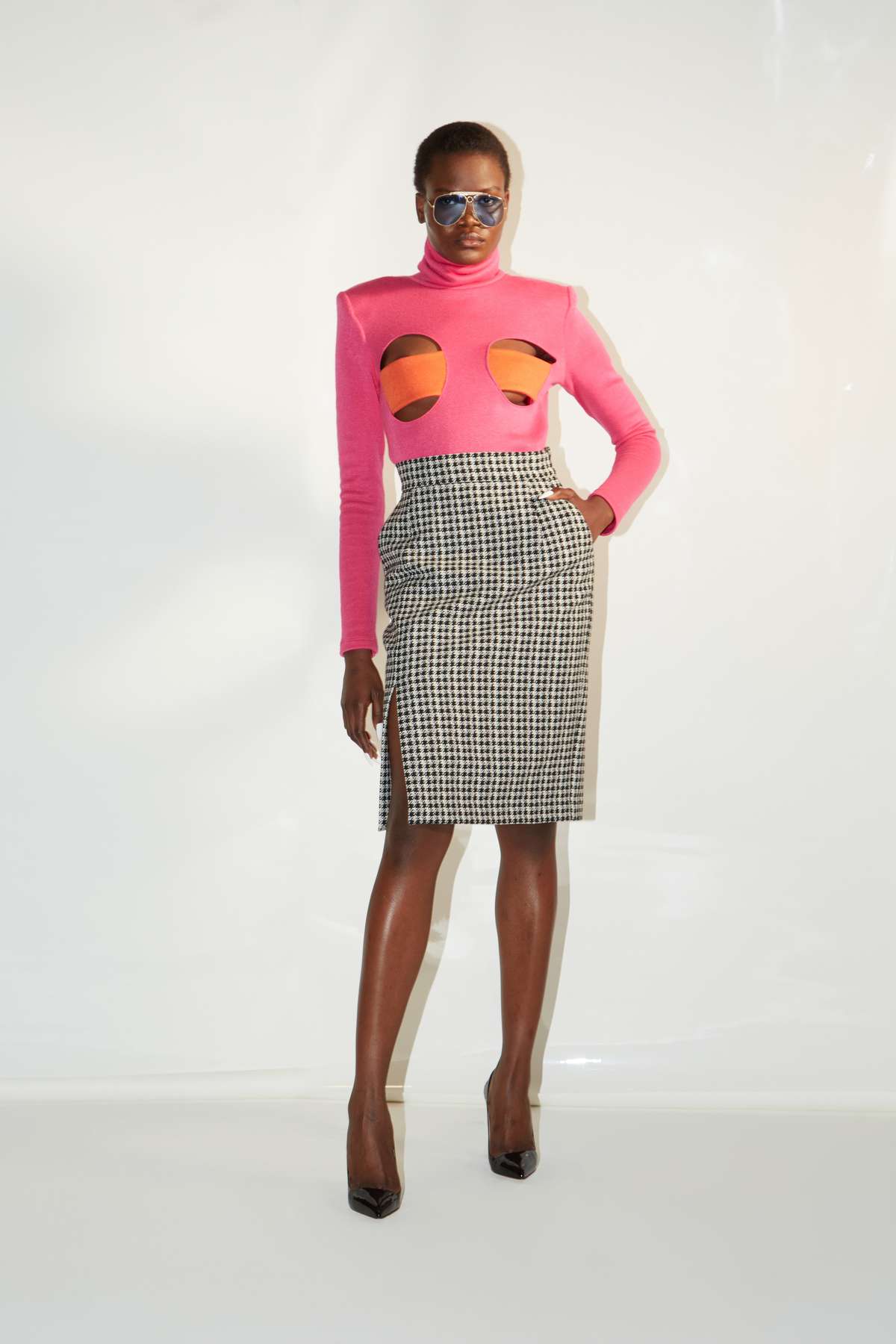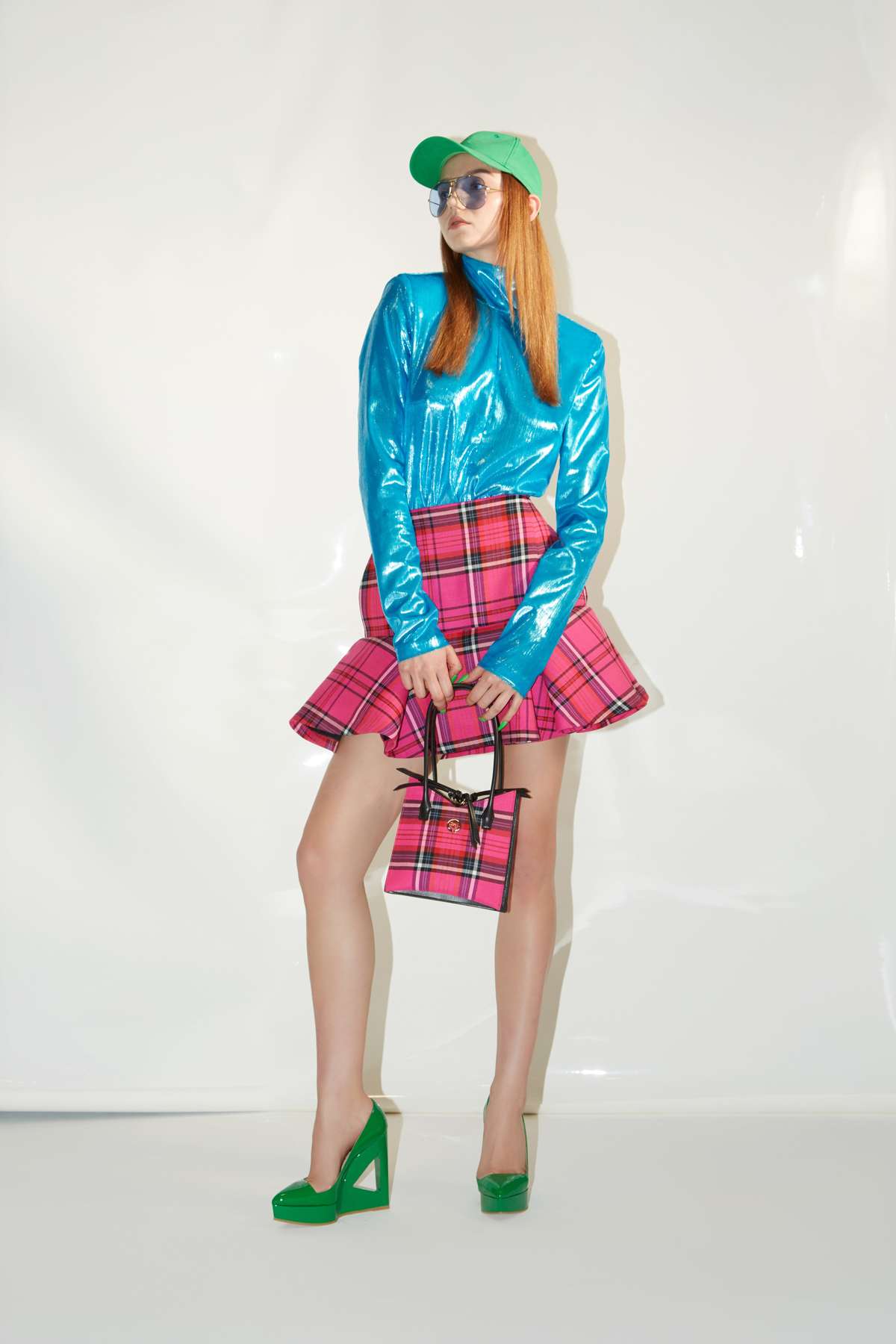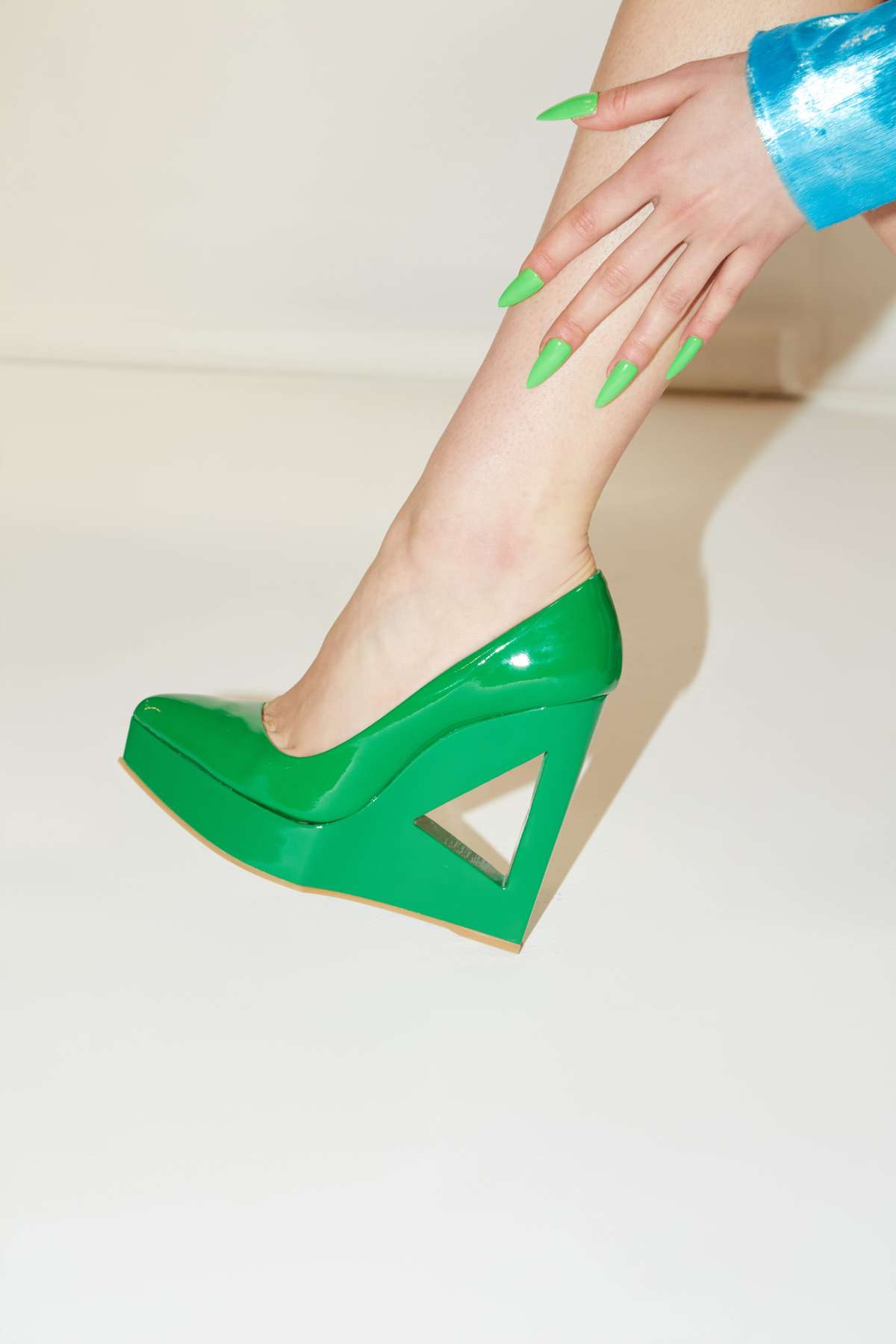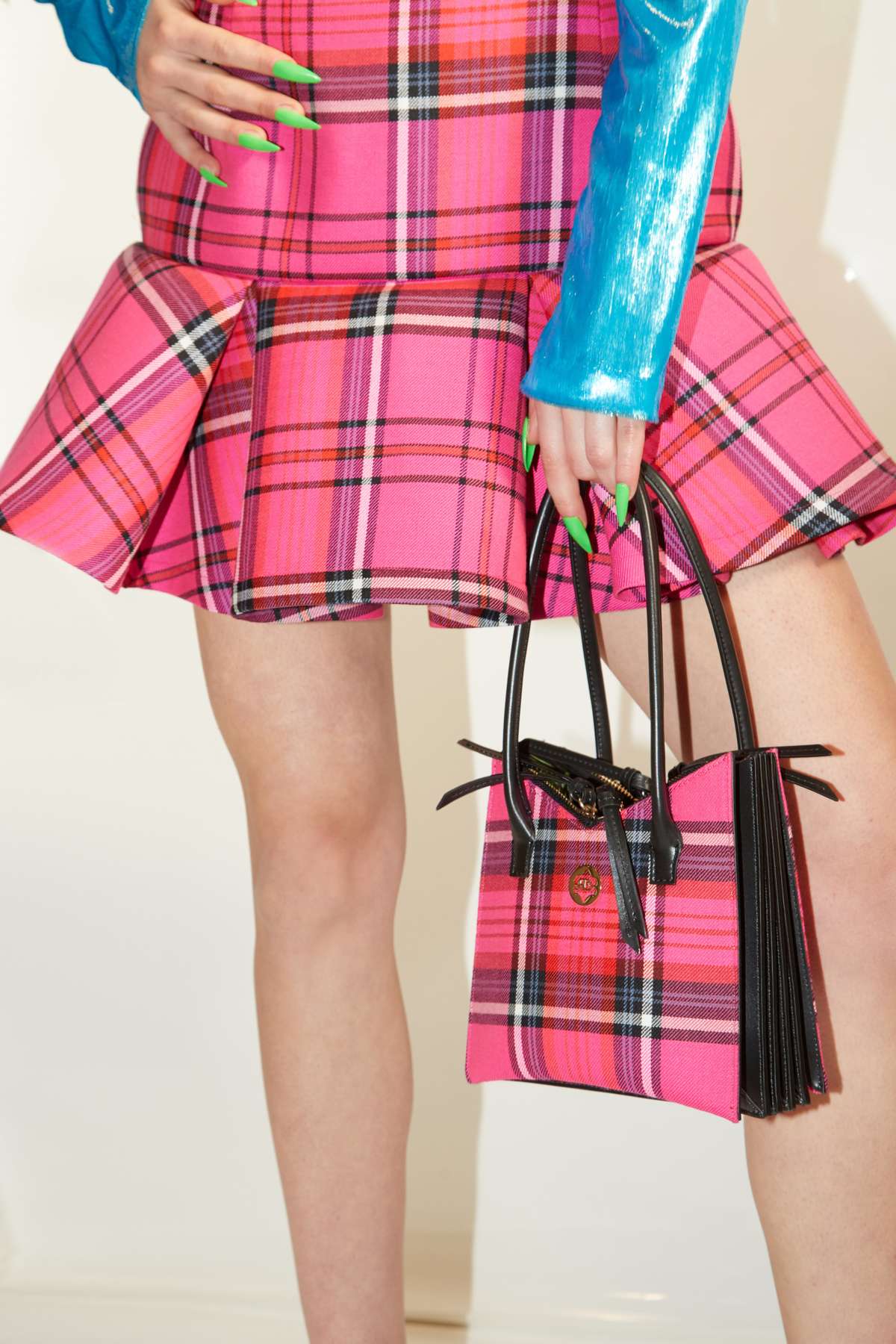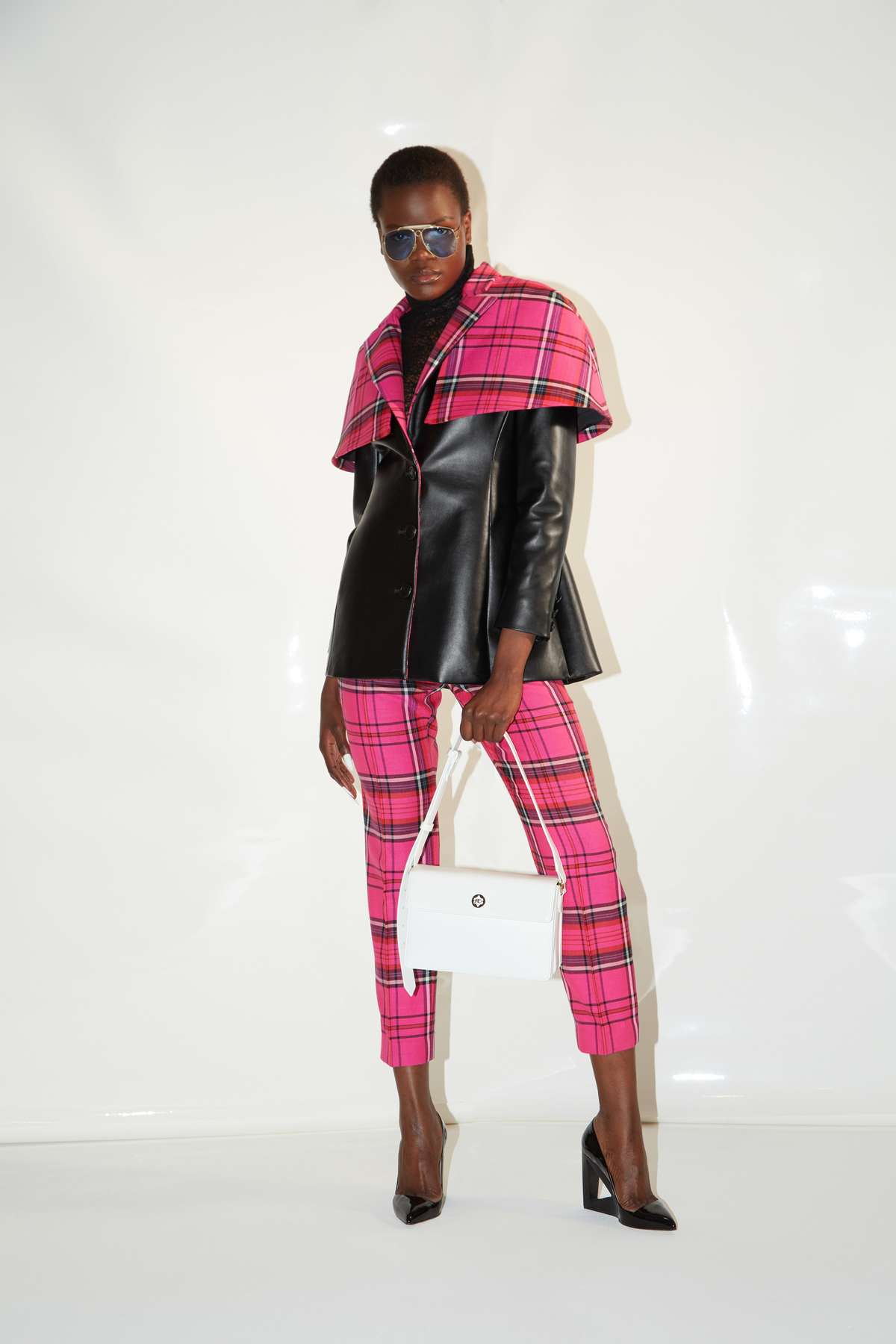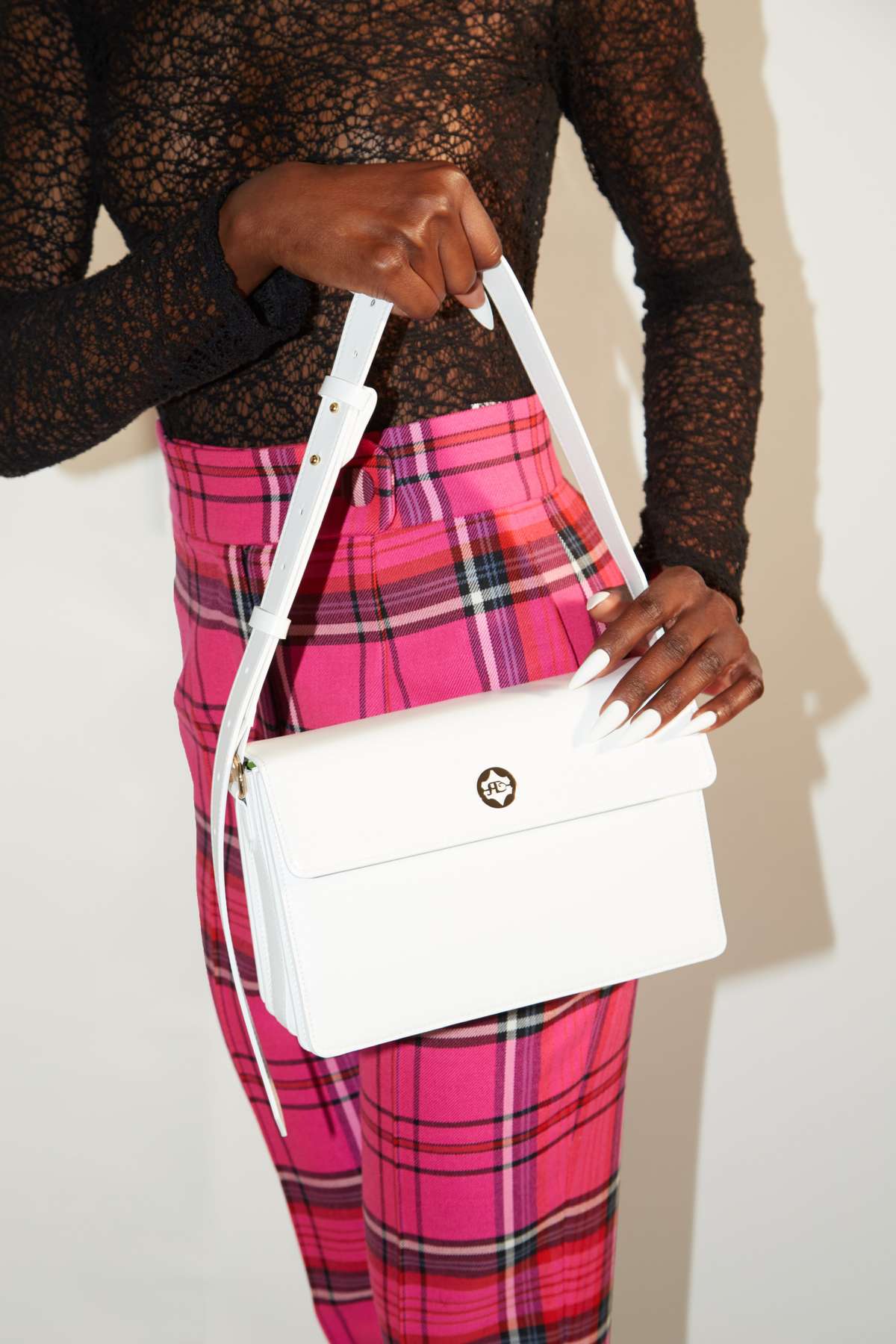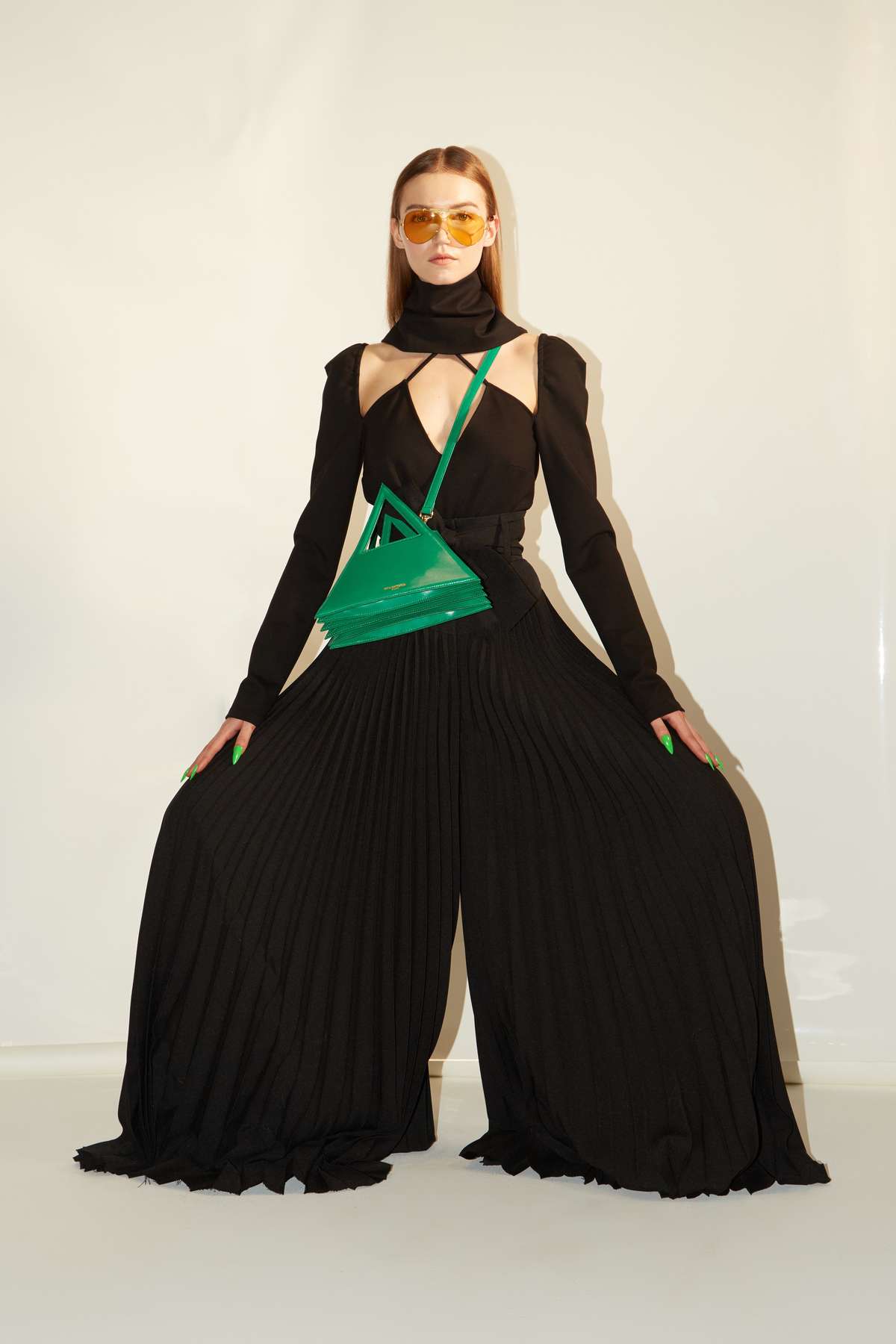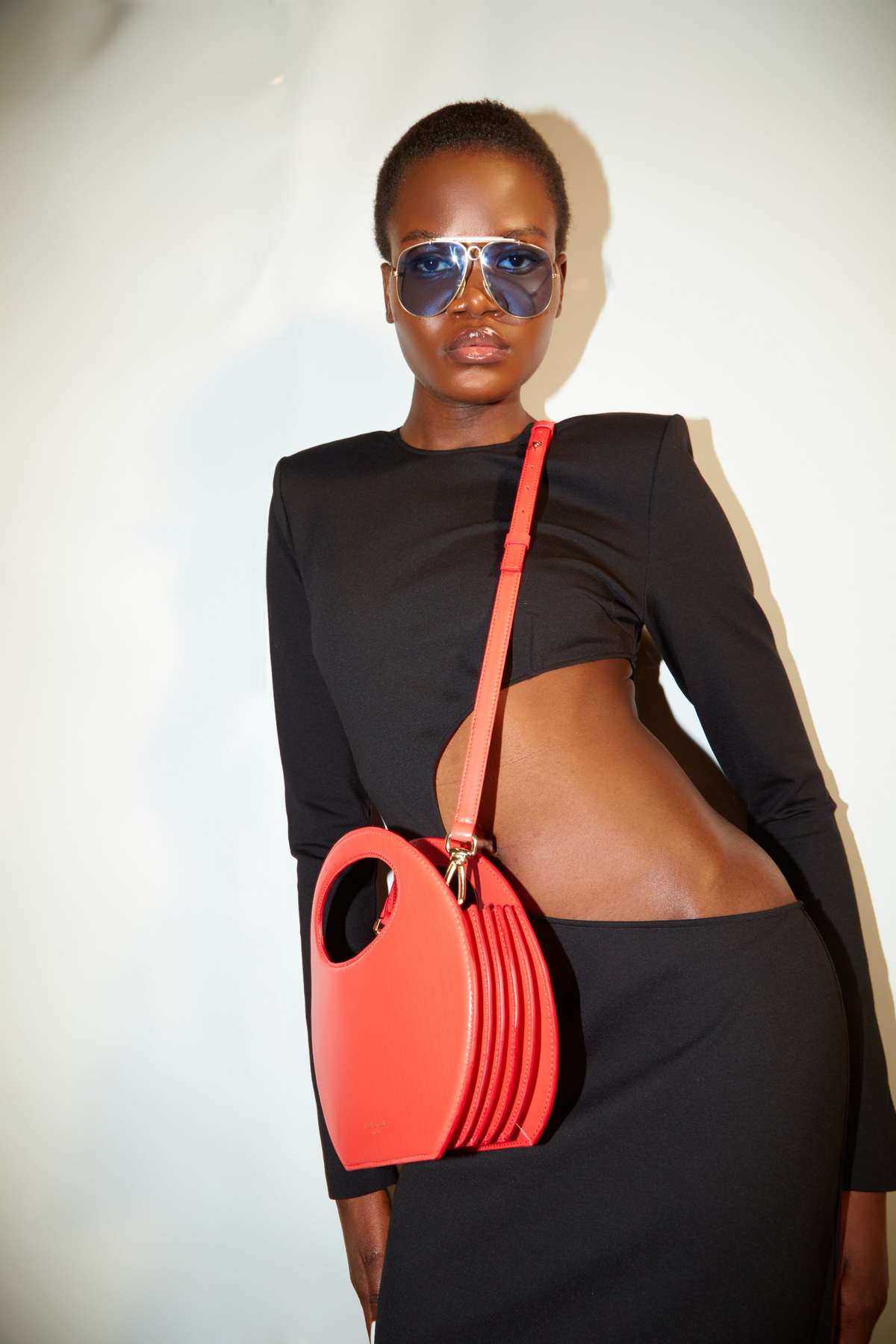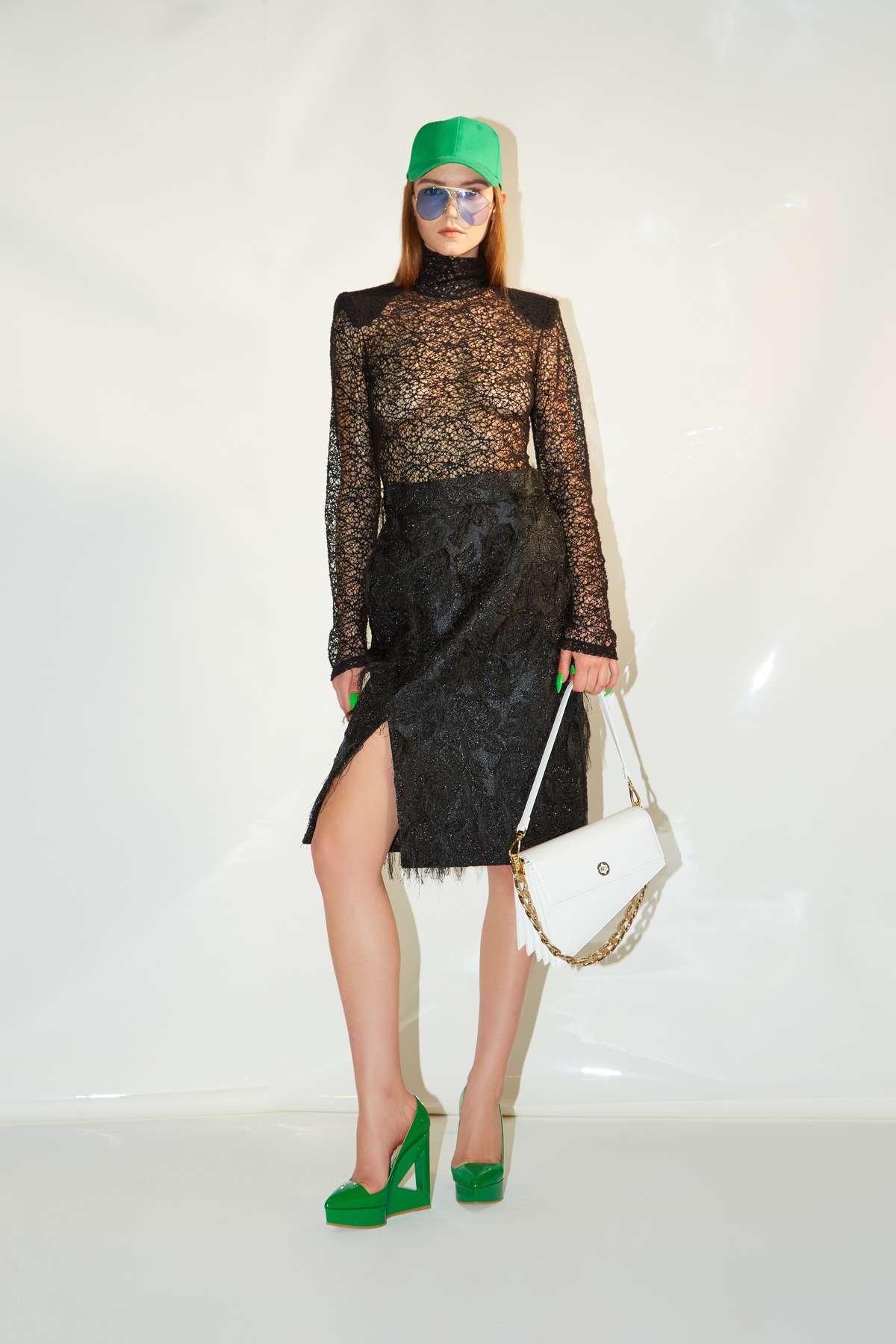 Subheading
A paragraph of text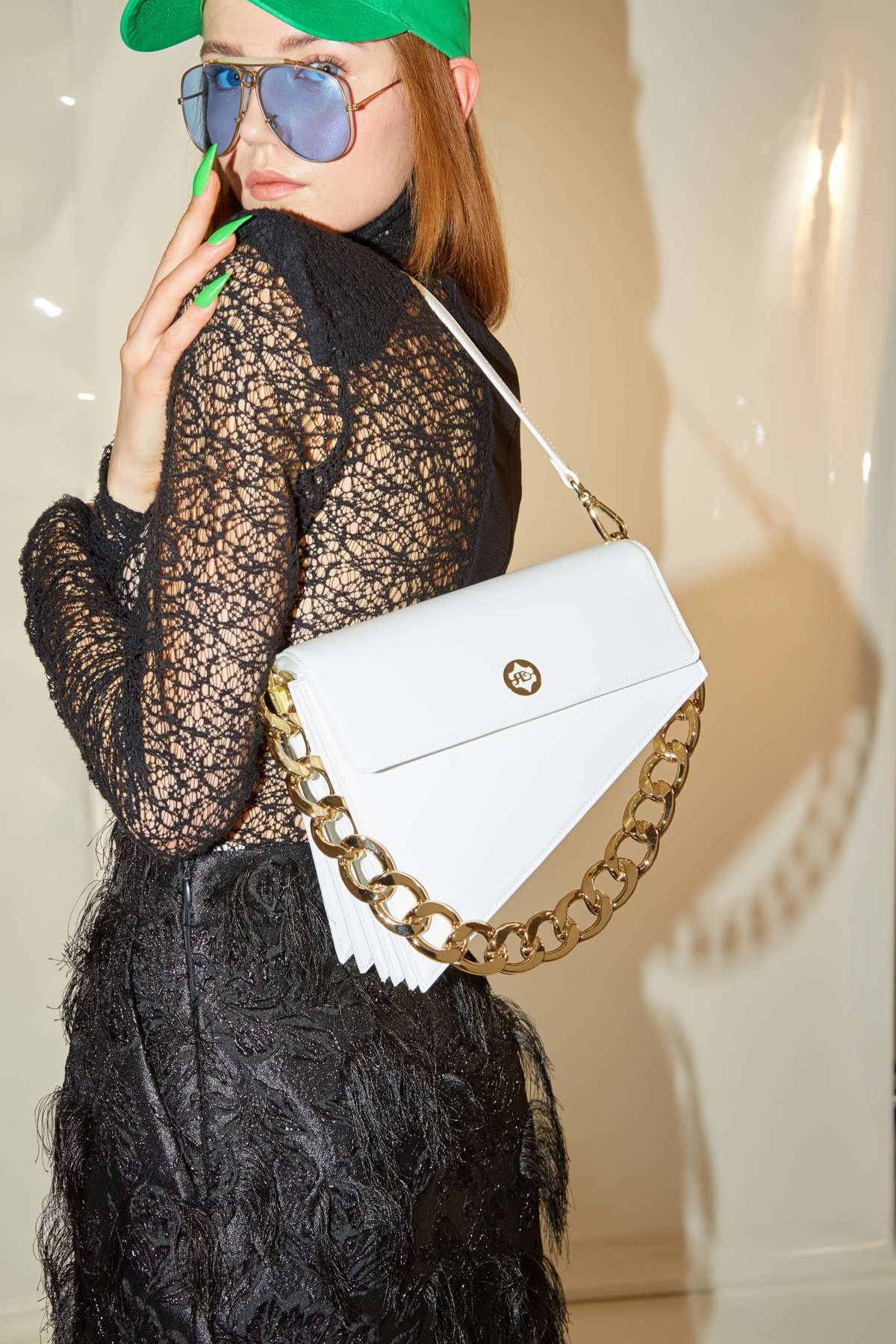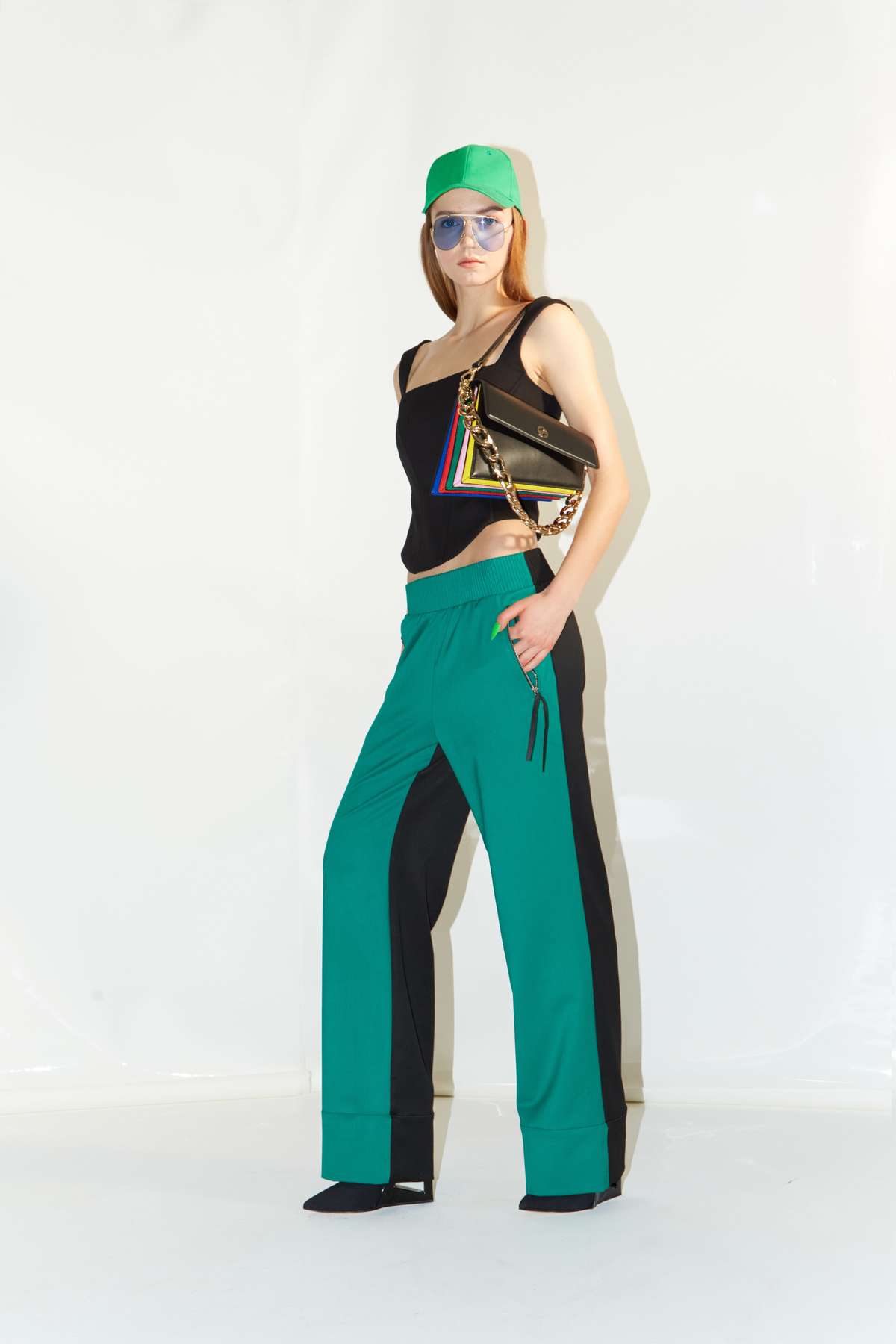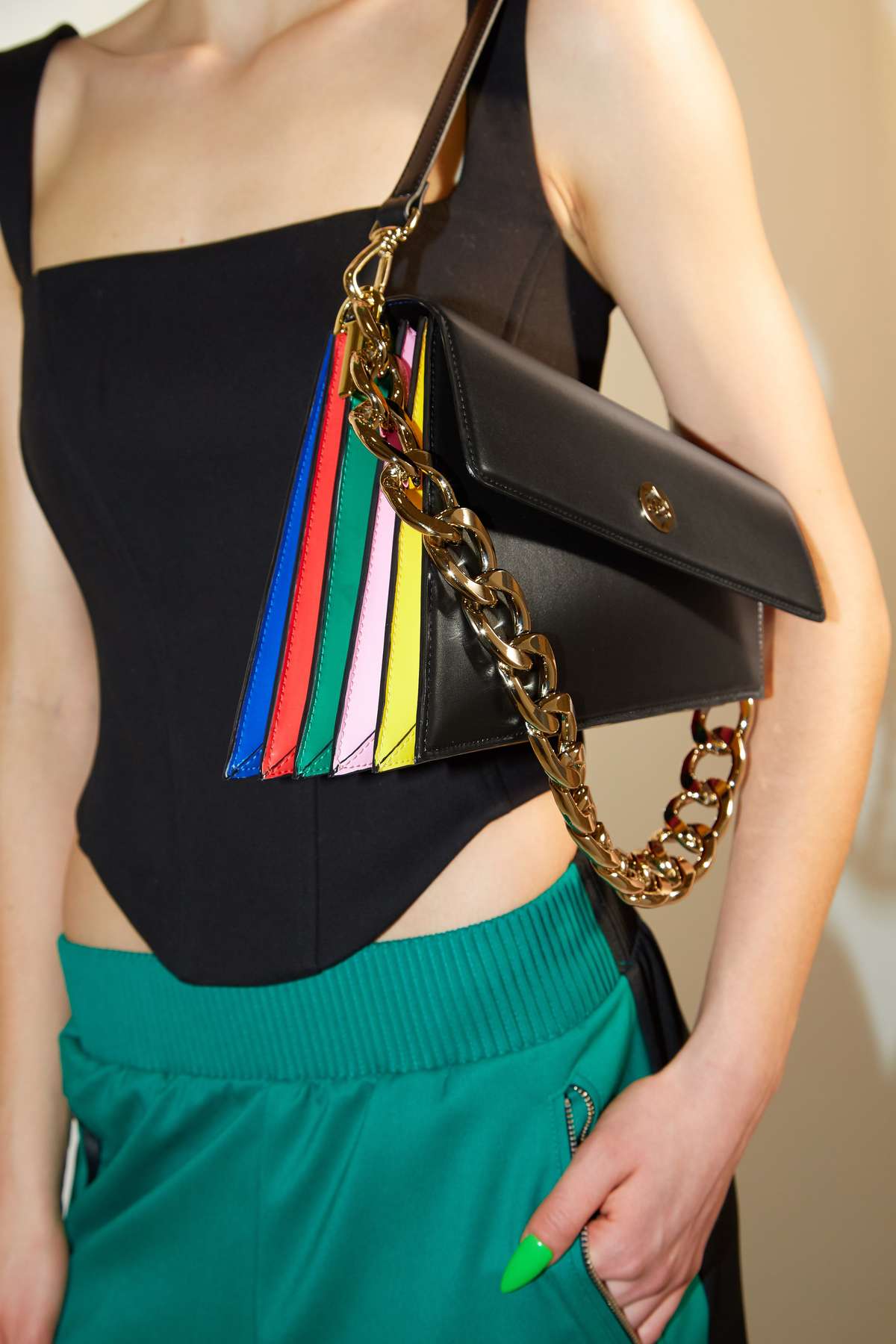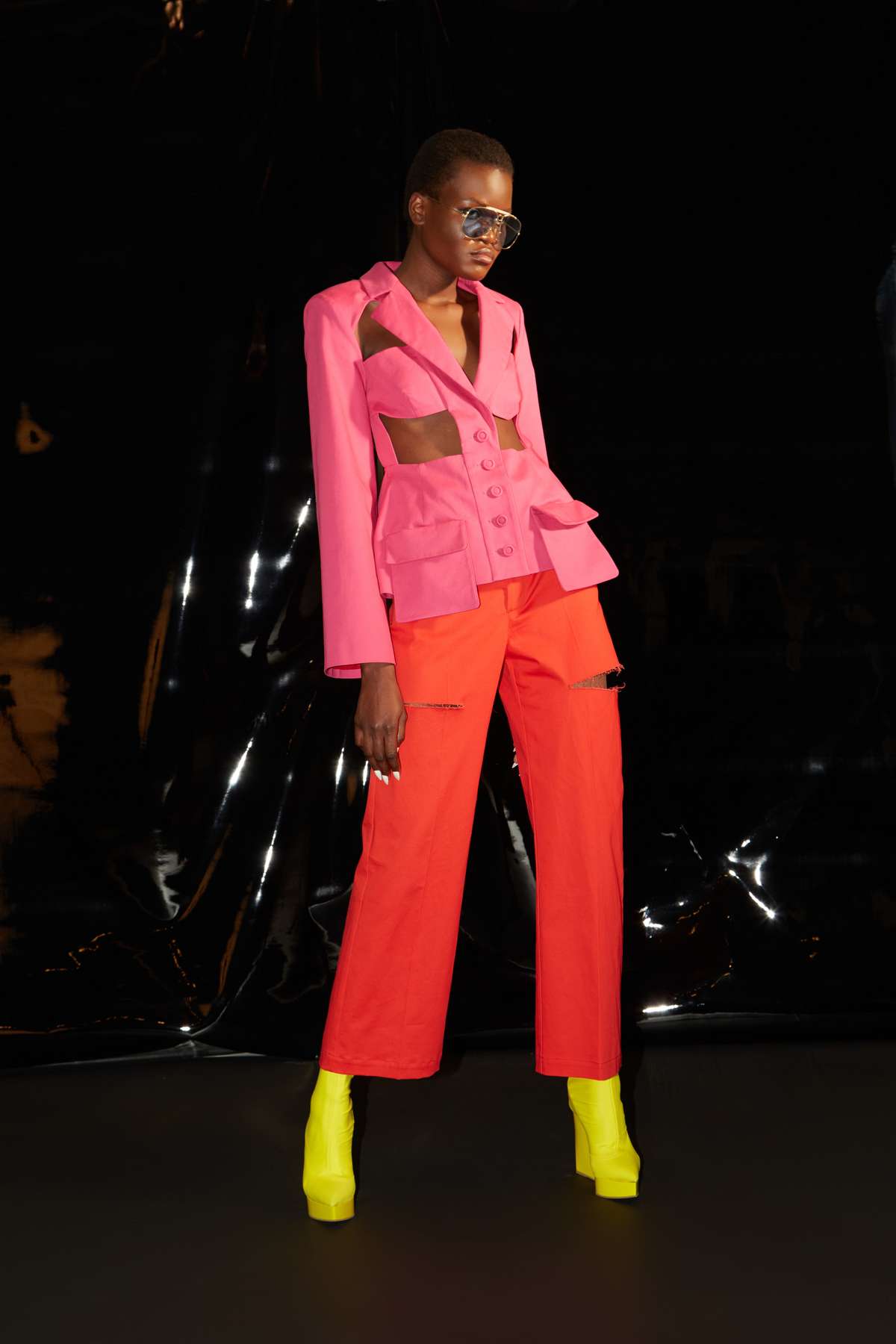 Subheading
A paragraph of text
Subheading
A paragraph of text