RESORT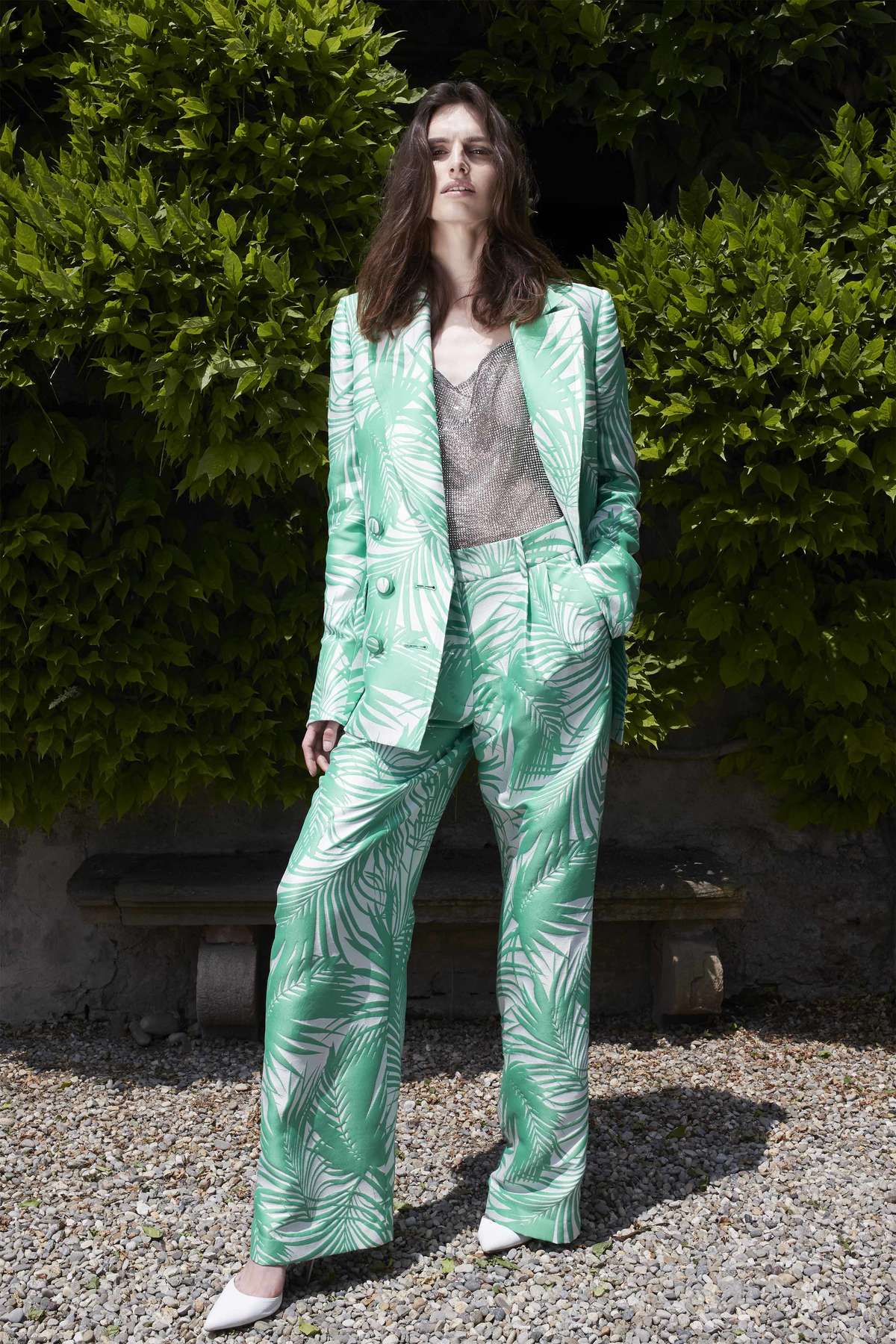 Slim Aarons's images were immaculately staged in the ritziest locations,
allowing a virtual peek into the privileged lives of the rich and famous
and inducing a kind of voyeuristic pleasure that's part of their charm.

Sara Battaglia has fallen under their spell; she collects the photographer's books by the dozens. She's also been reading The Swans of Fifth Avenue, Melanie Benjamin's novel about the writer Truman Capote and his posse of divinely stylish ladies—Marella Agnelli, Babe Paley, Slim Keith, C.Z. Guest, et al.

You could easily picture them wearing any of Battaglia's numbers while holidaying in a sumptuous Palm Beach villa or sipping martinis on the deck of a fabulous yacht.

The designer played on familiar glam turf for Resort.

Tailored pantsuits or elongated dusters were printed in a lush, bright green foliage motif; ruched minidresses boasted an abstract pattern of fuchsia florals; and tiered shirtdresses in crisp white cotton recalled the 1950s with wide belts cinching the waist.


Making an entrance is of paramount importance chez Battaglia.

You wouldn't go wrong with a sexy bustier dress in golden lamé. But the collection's cherry on the cake was the unabashed homage the designer paid to the fabulous Marilyn Monroe, via an almost identical rendition of the glorious white plissé dress the actress wore in Billy Wilder's The Seven Year Itch. It certainly raised the collection's temperature, but what's not to love? There are worse sins than trying to look like Monroe.


Tiziana Cardini, June 11th 2019
for Vogue Runway

(on the left, Look 1)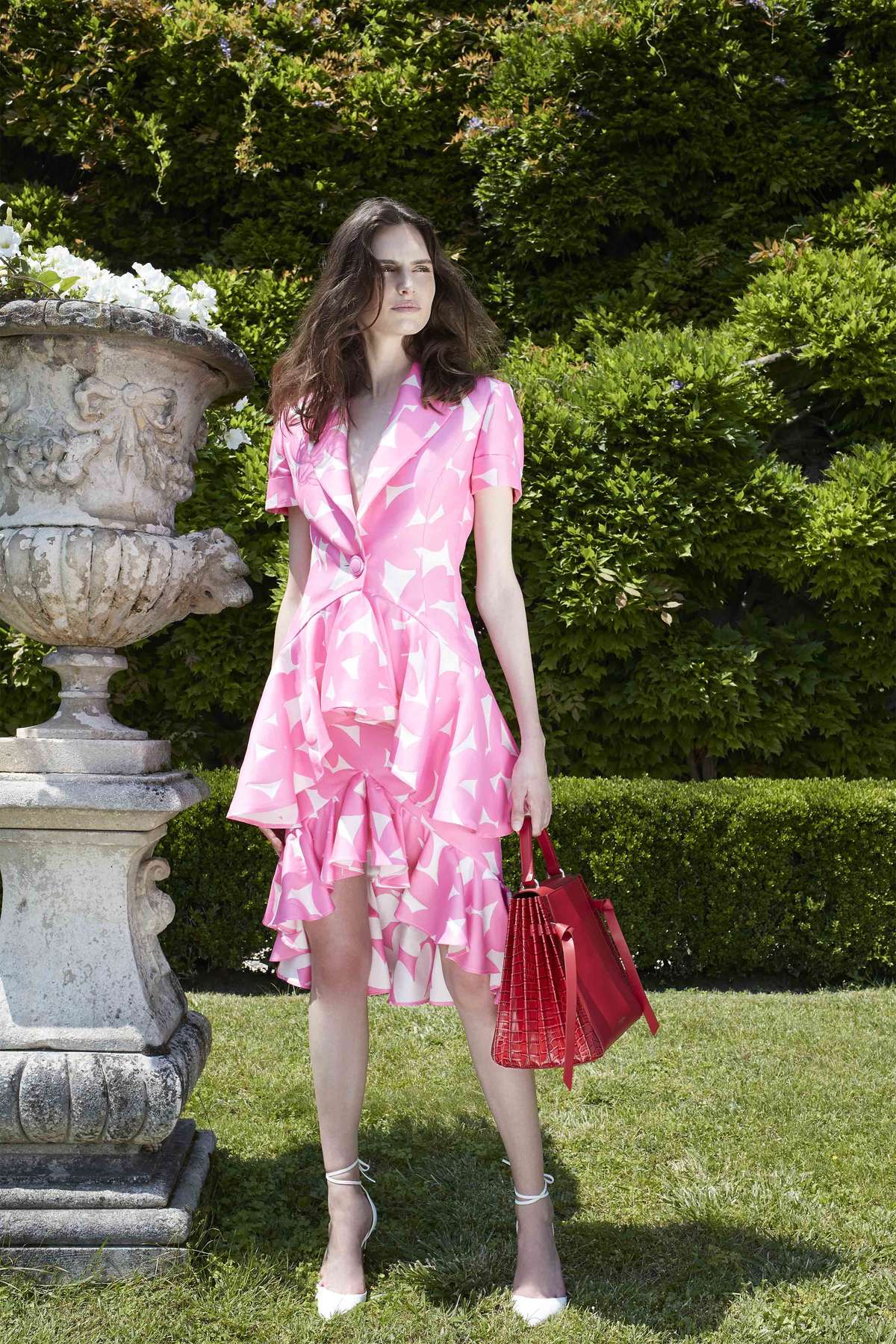 Subheading
A paragraph of text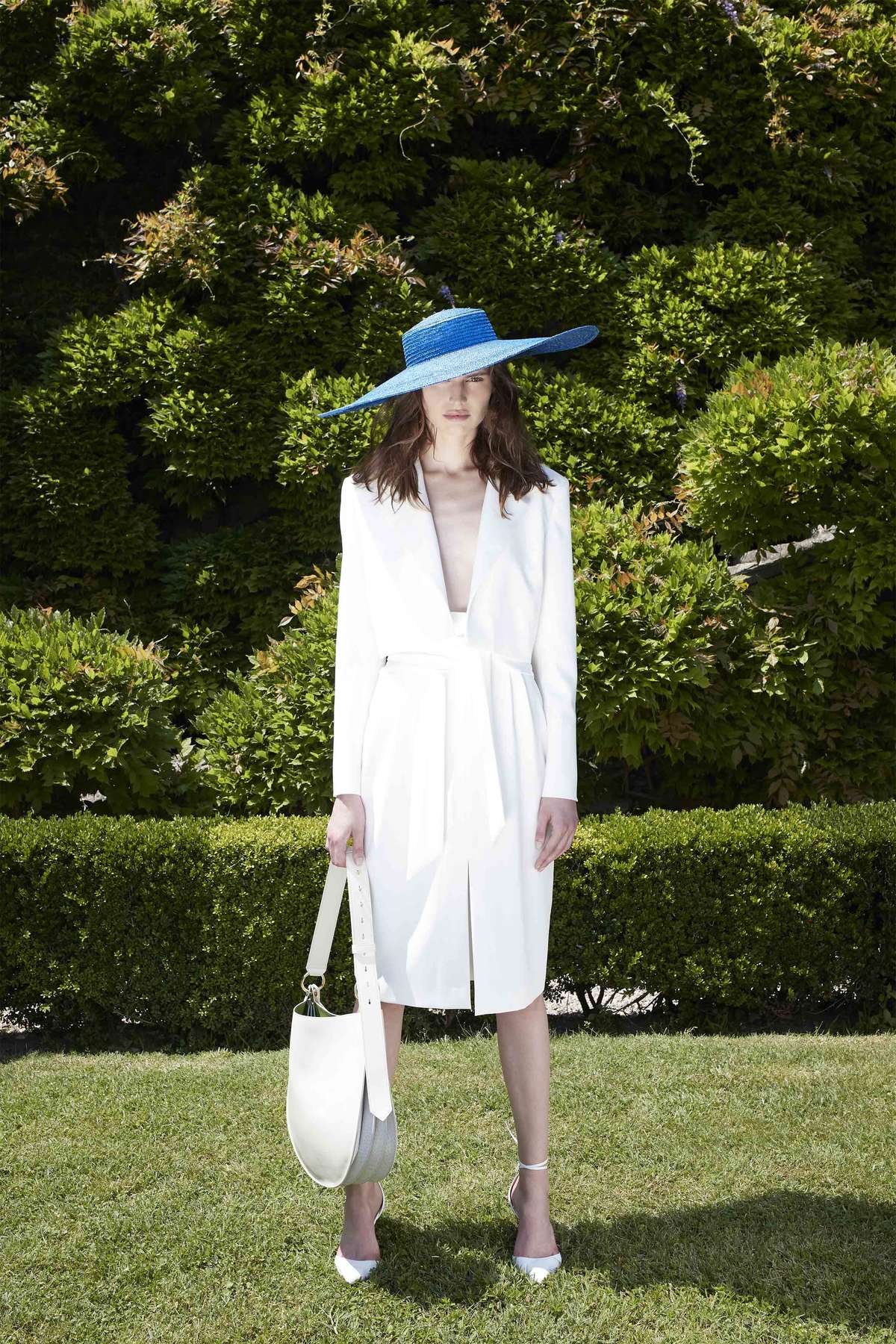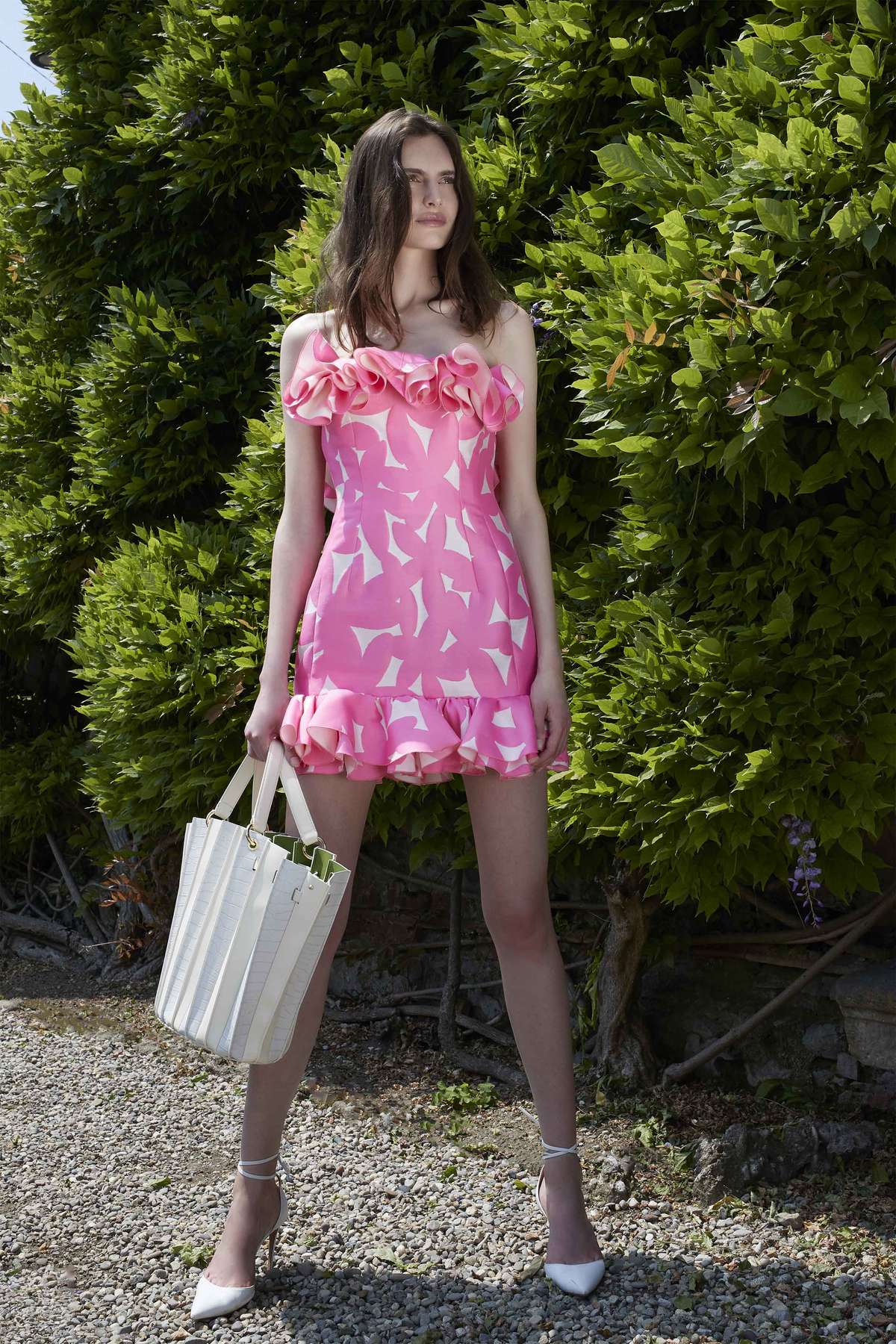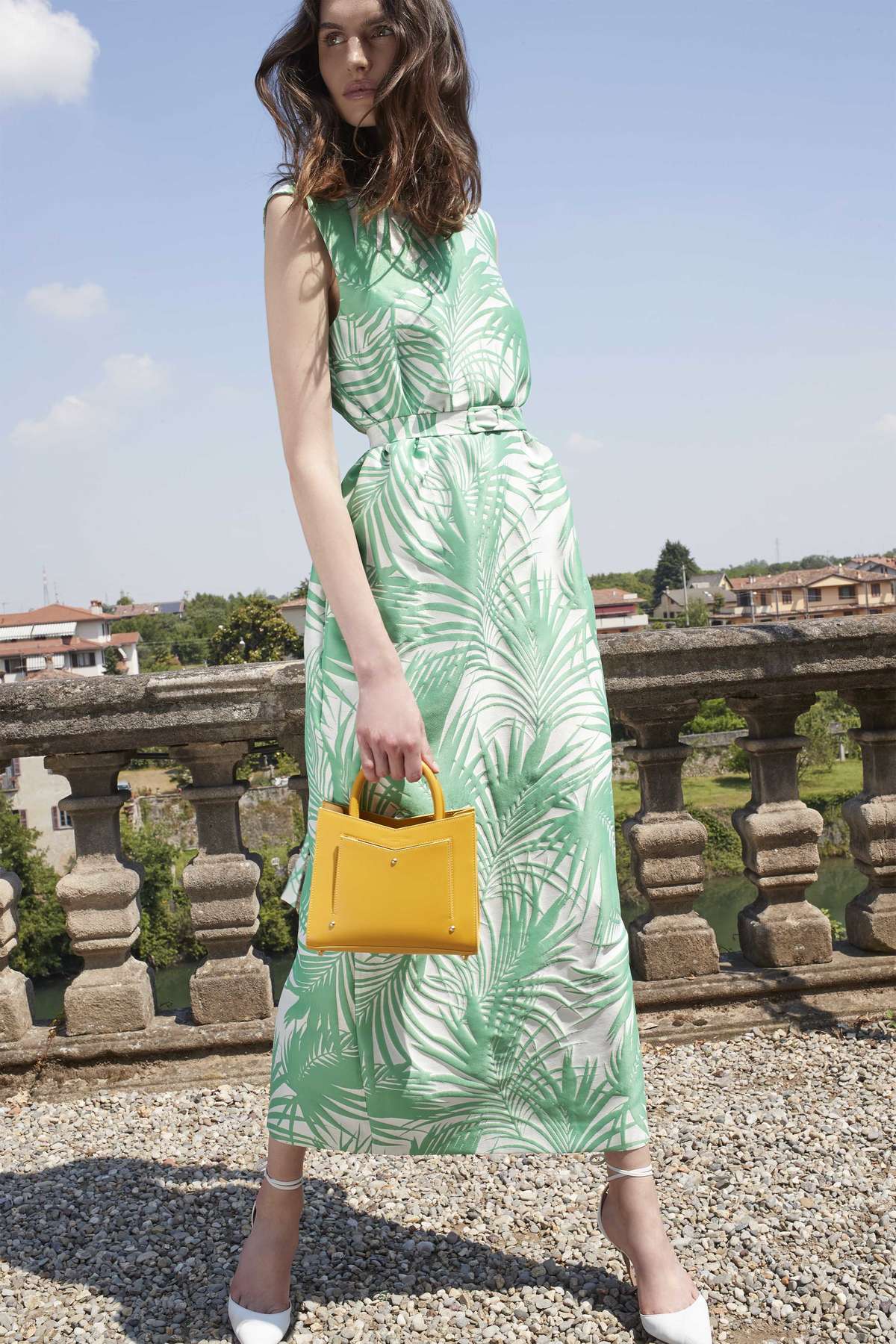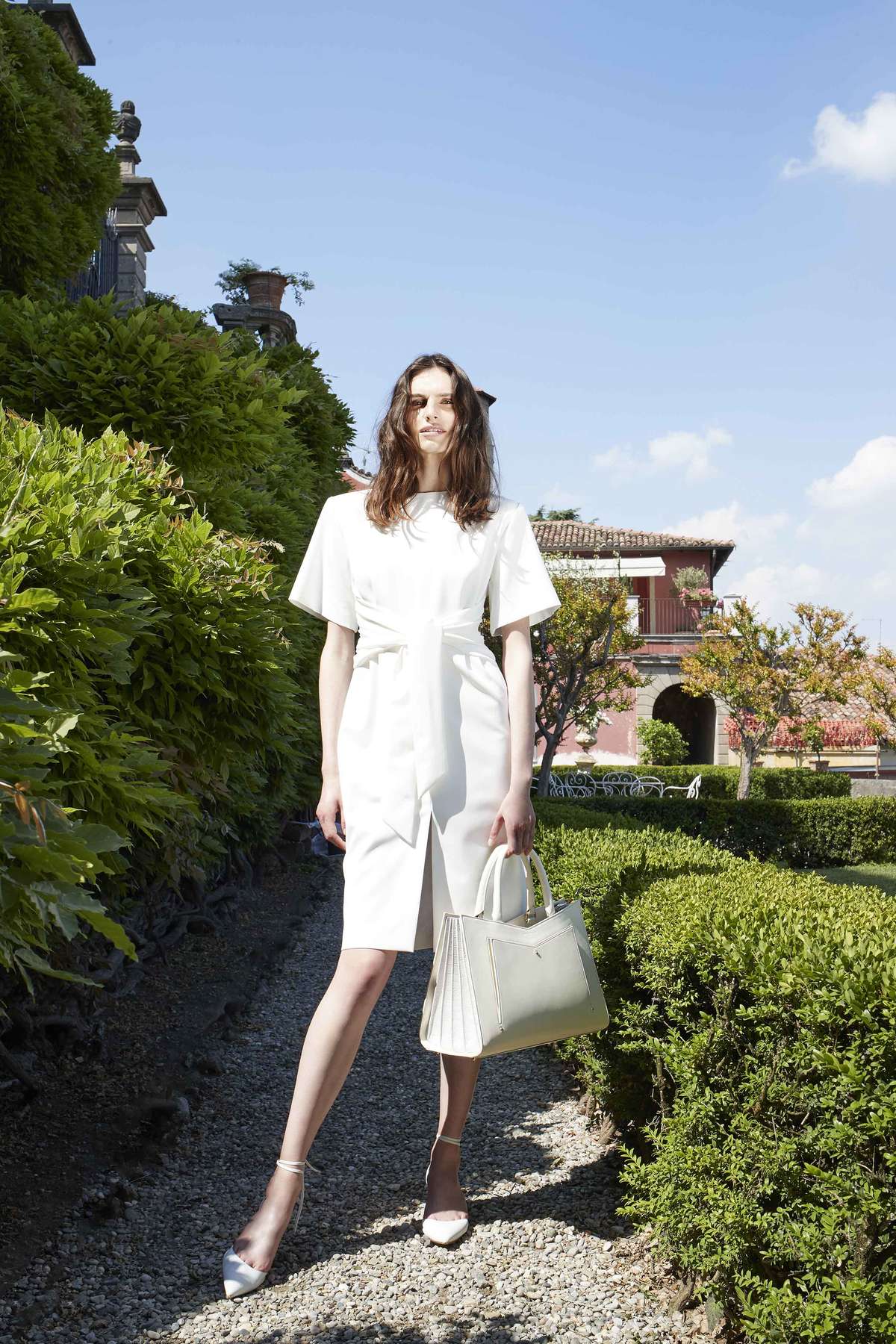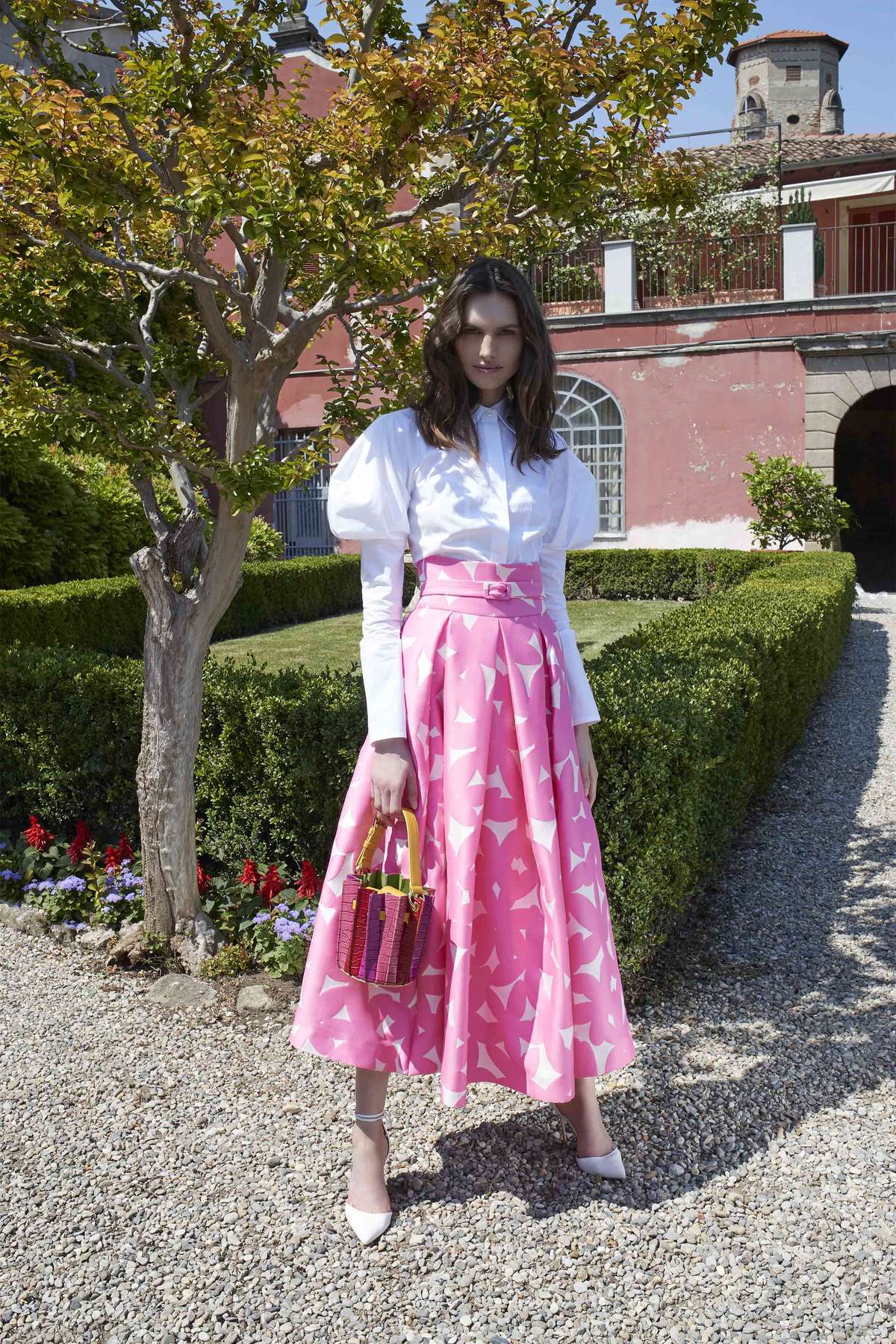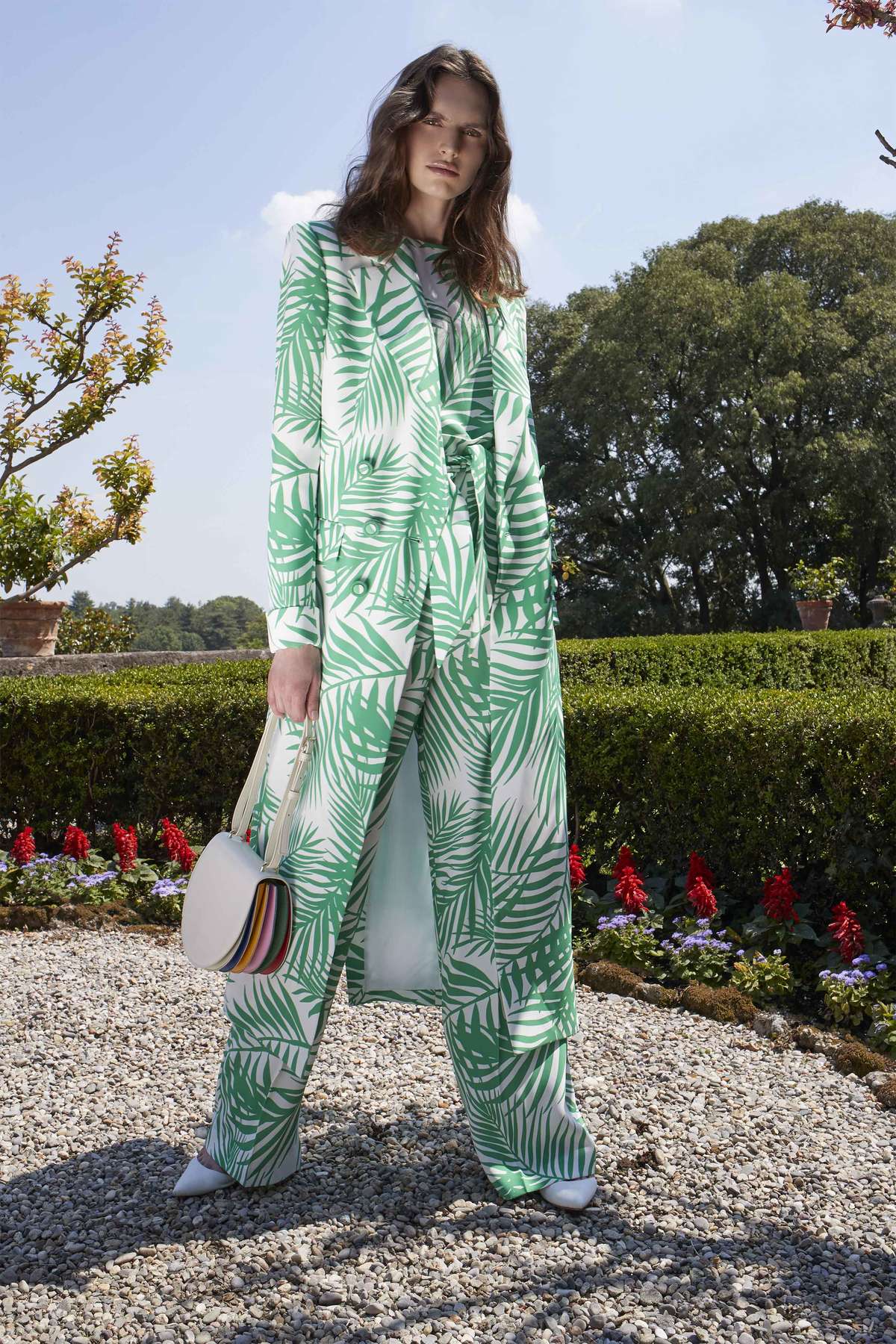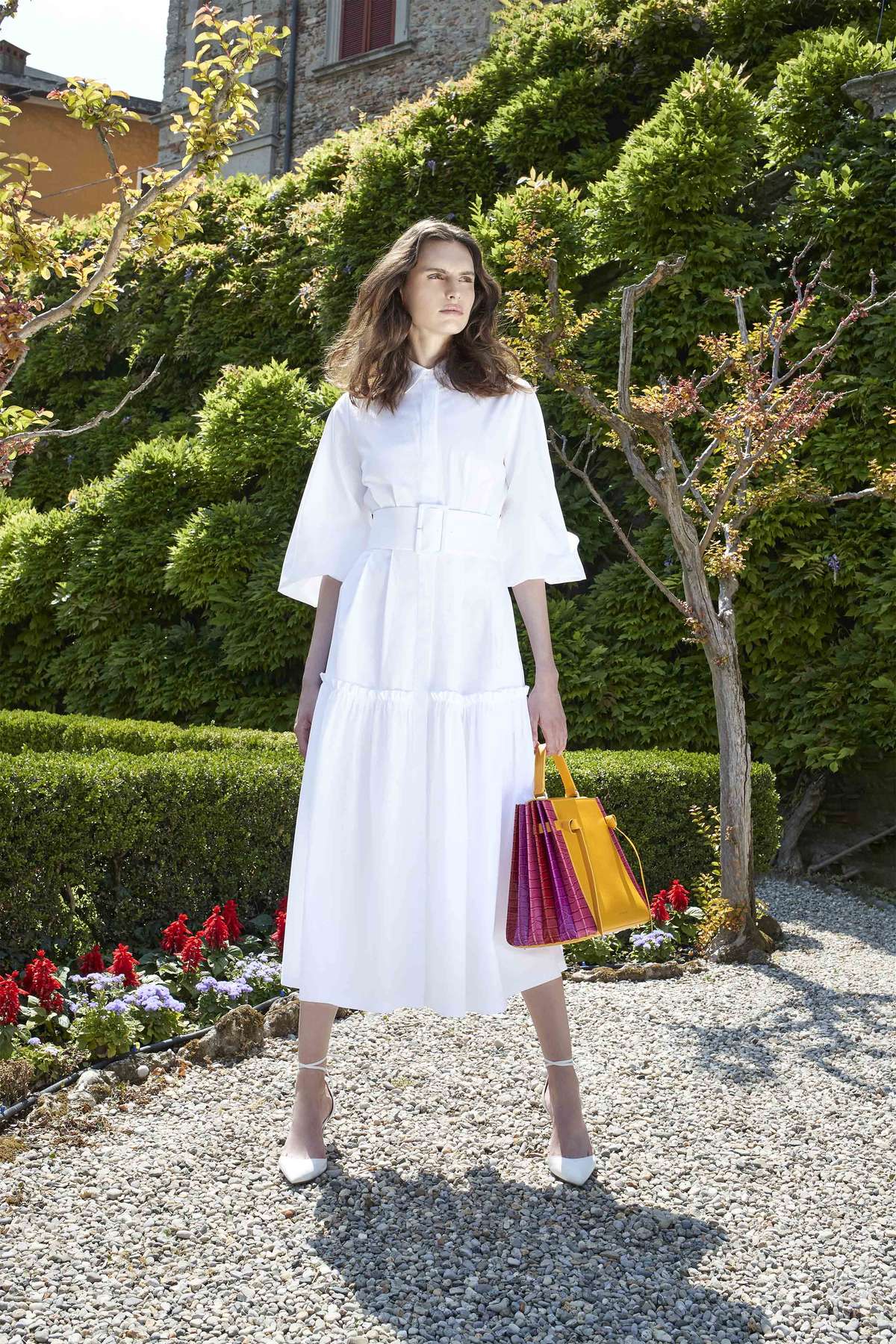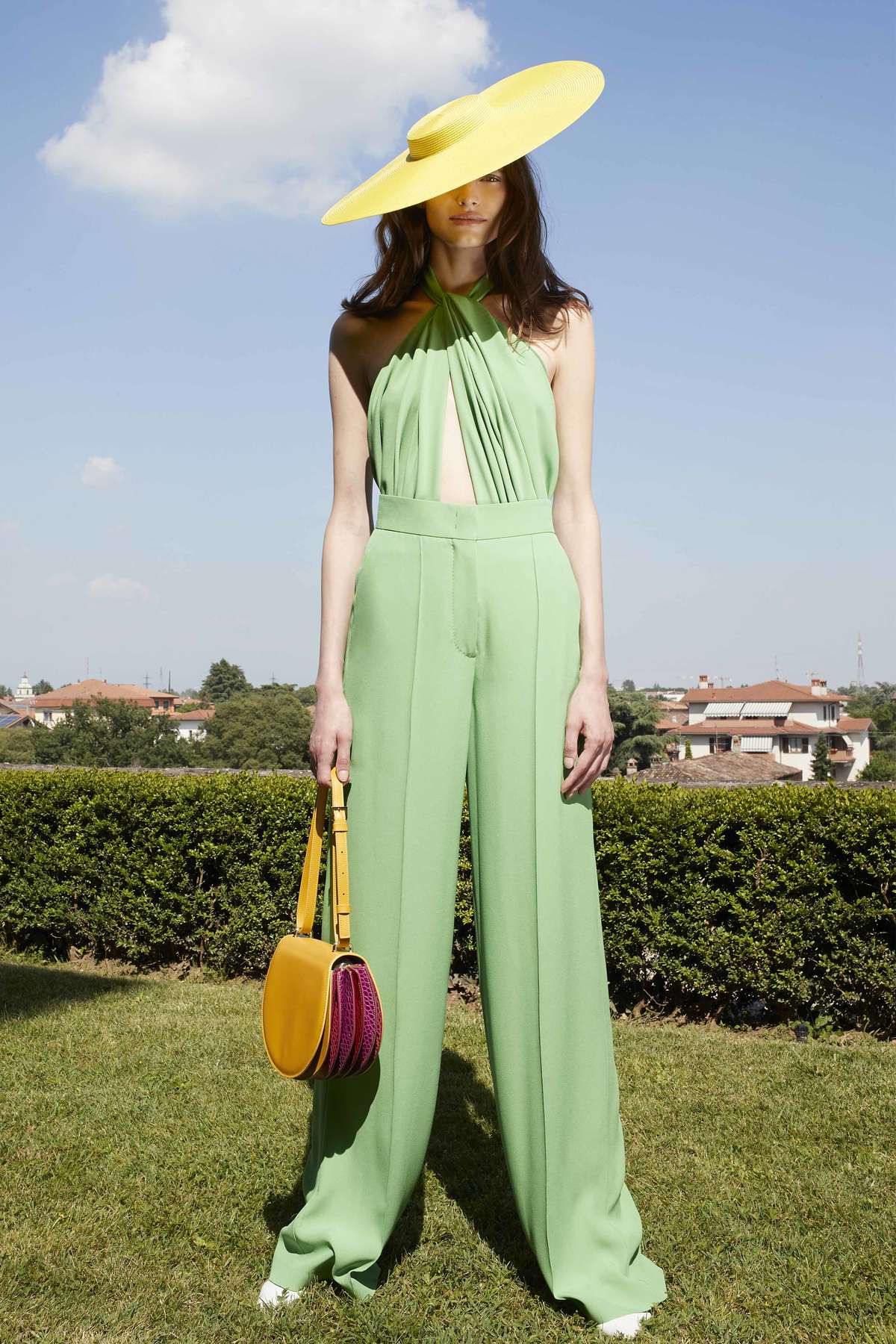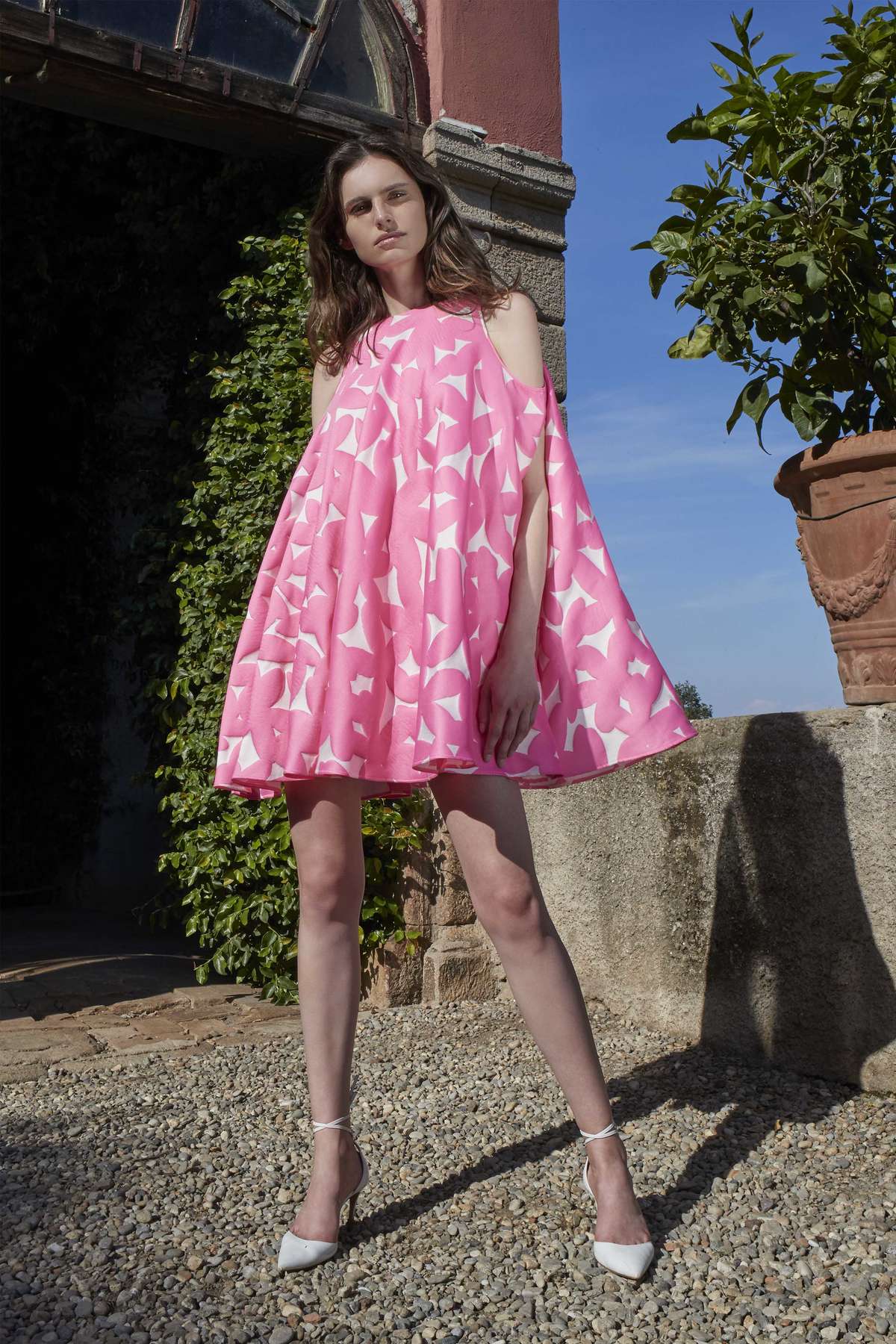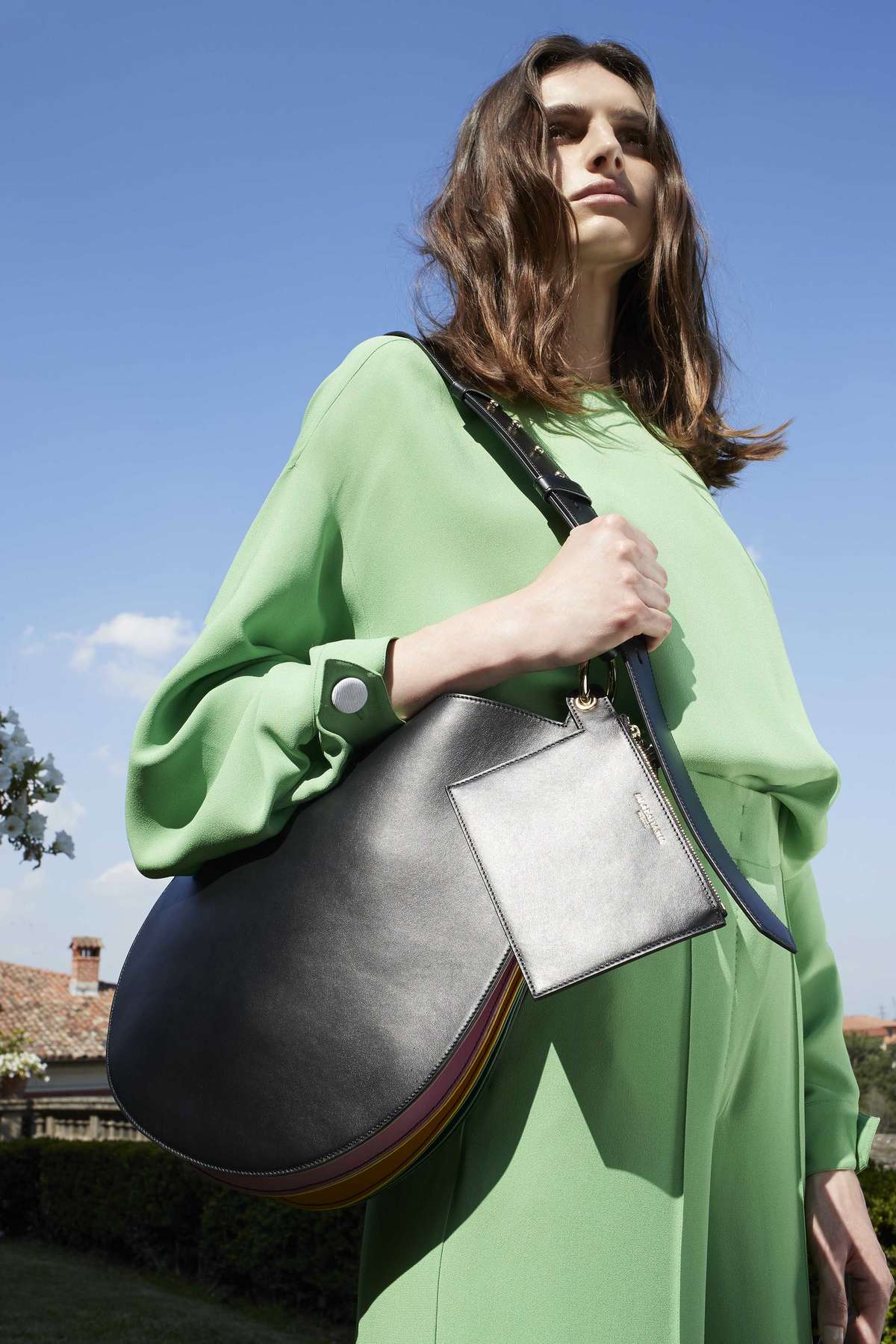 Subheading
A paragraph of text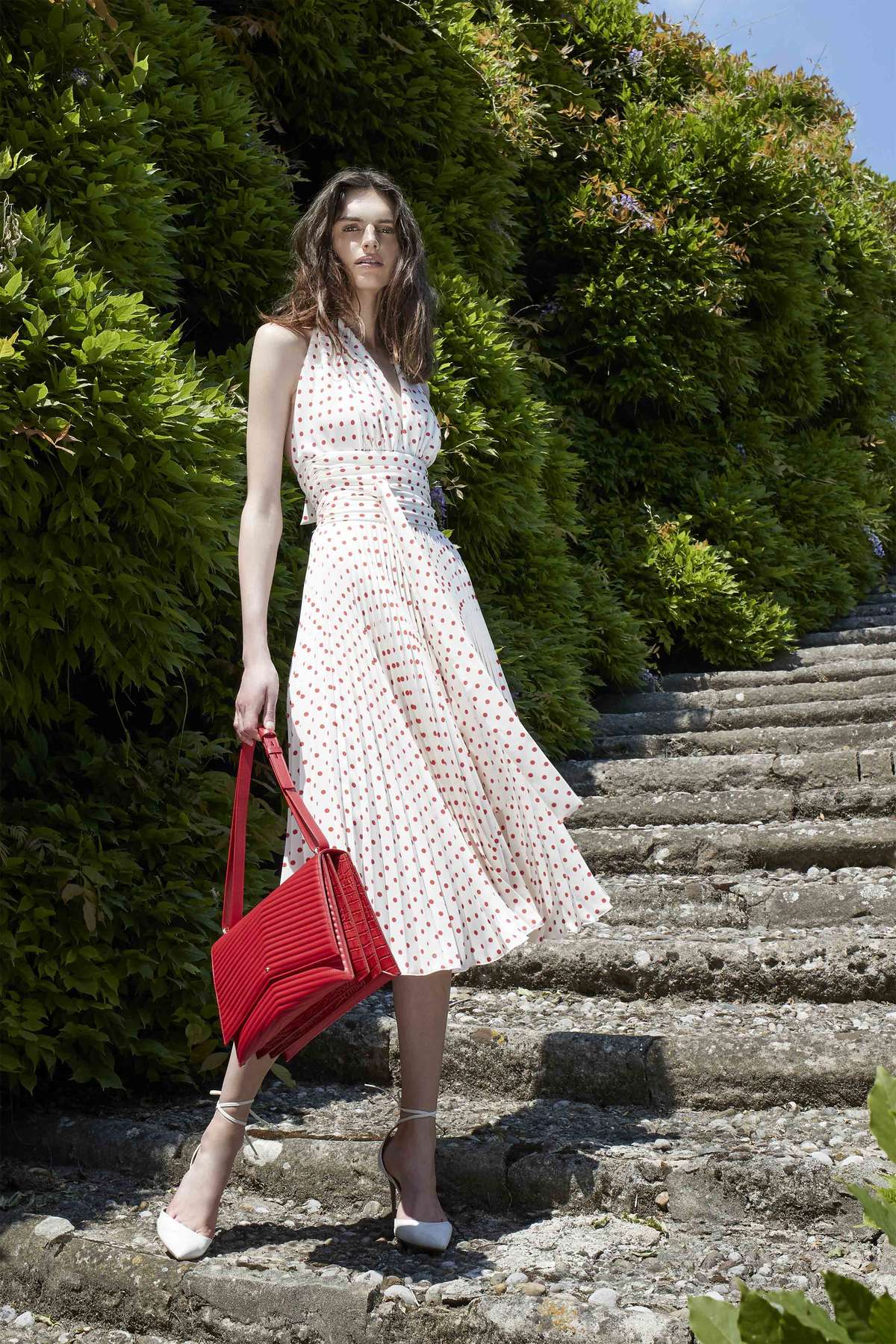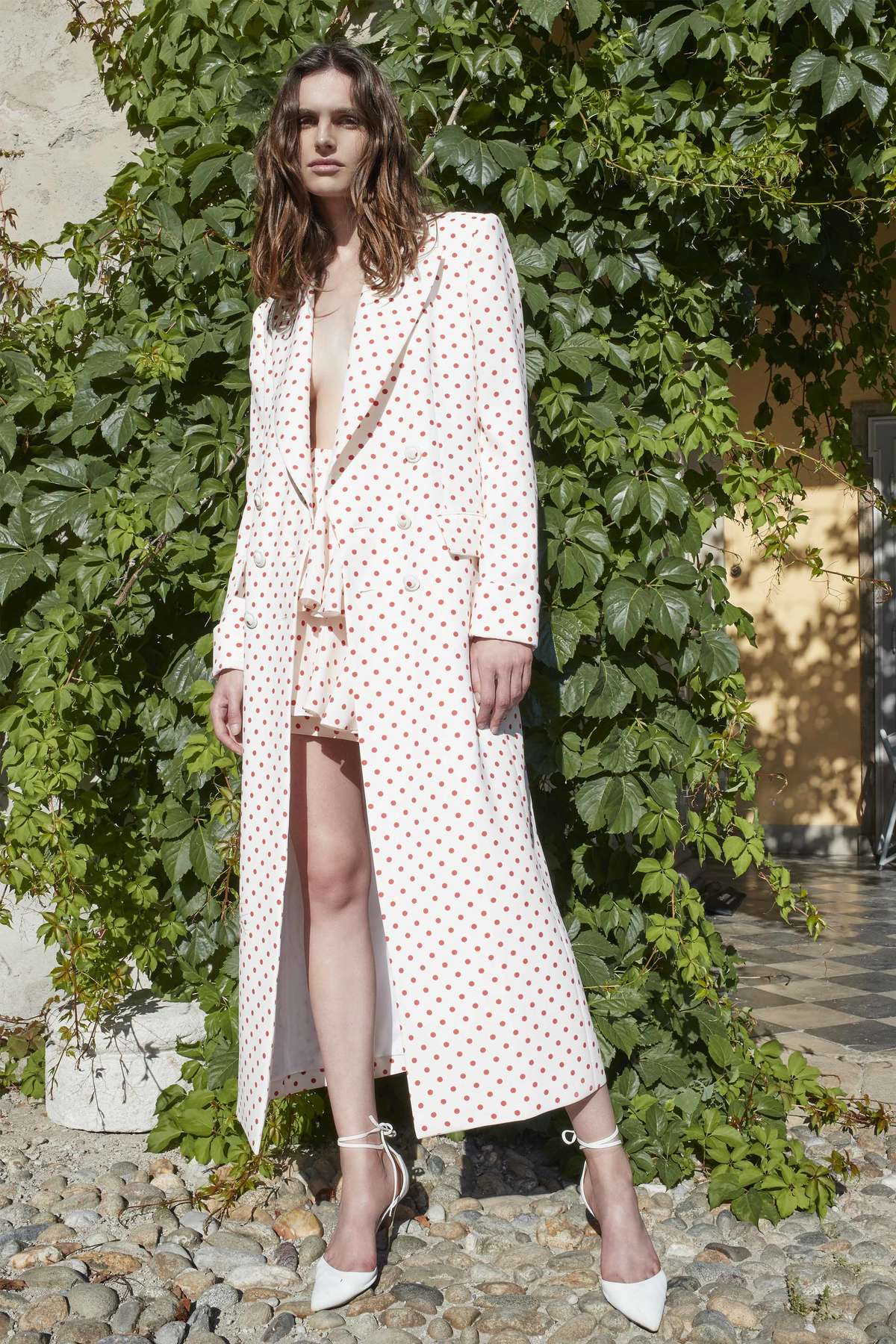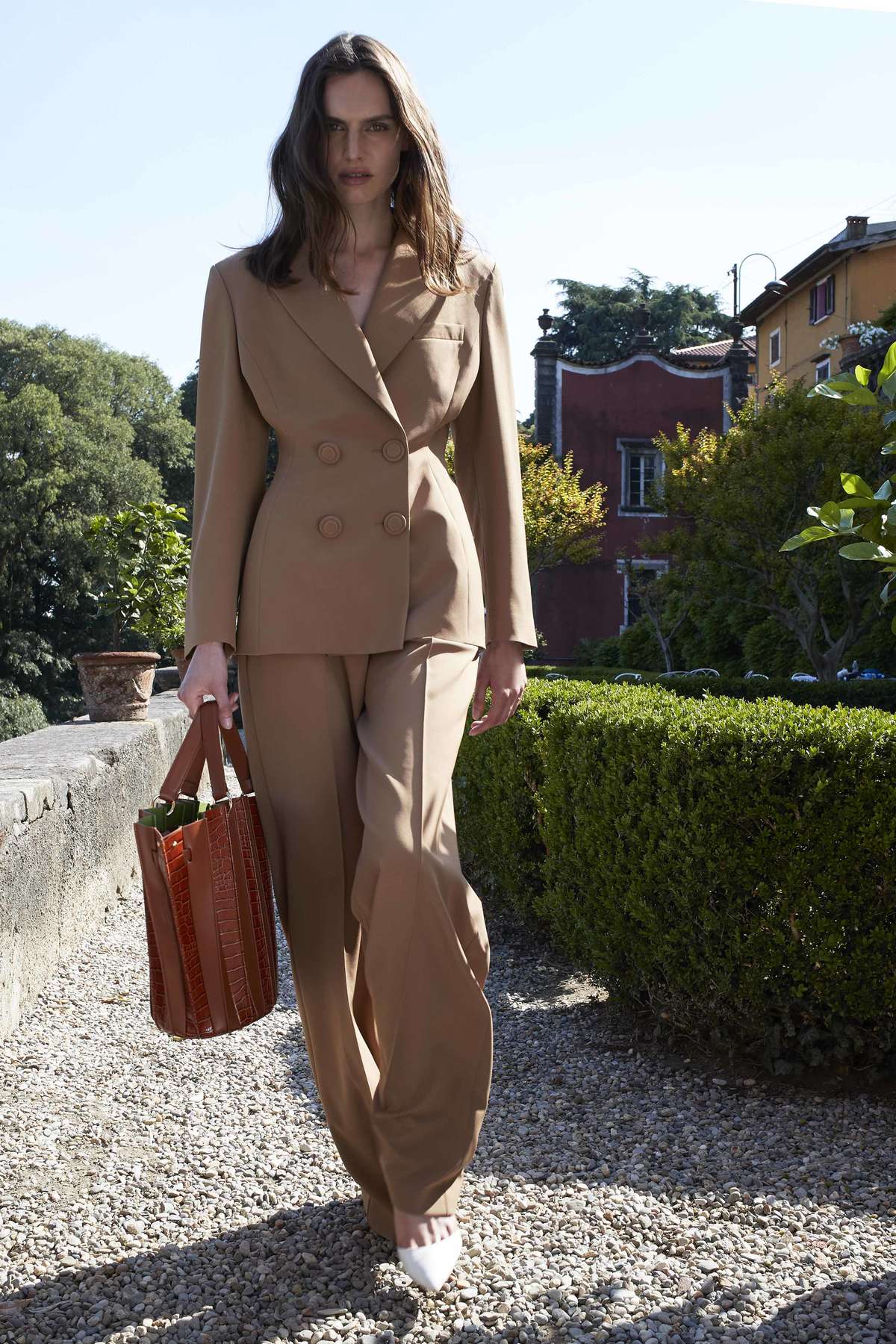 Subheading
A paragraph of text
Subheading
A paragraph of text
Subheading
A paragraph of text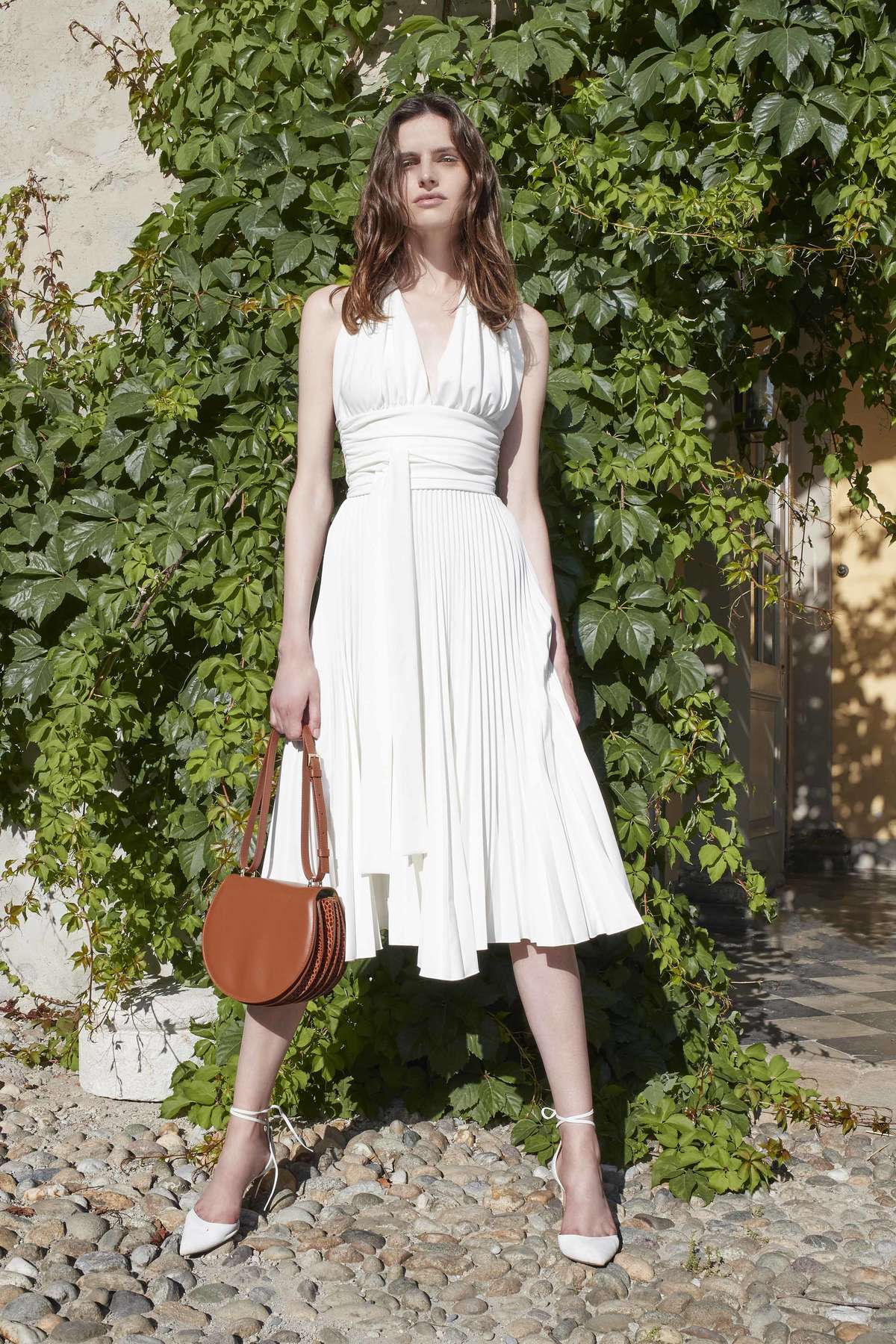 Subheading
A paragraph of text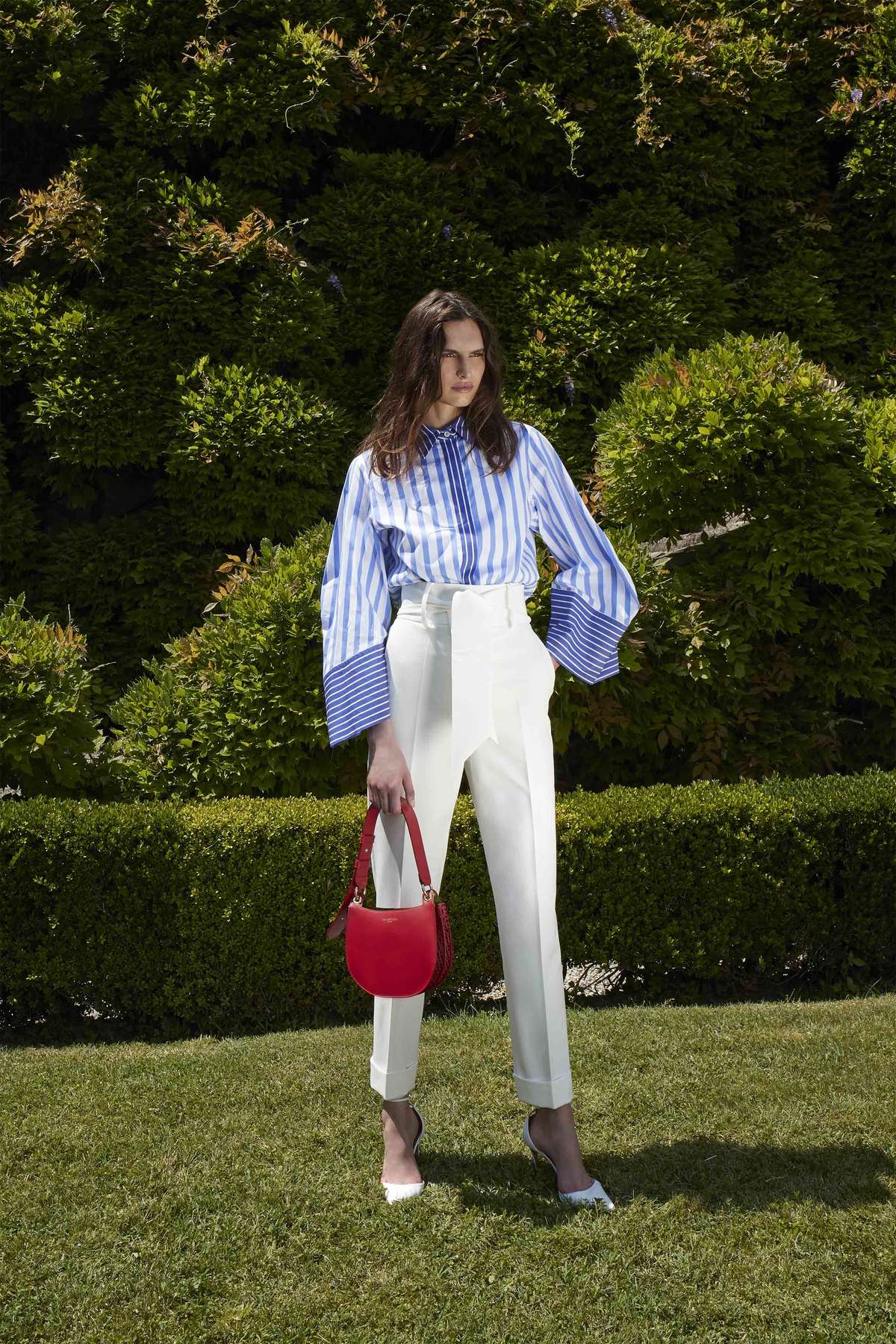 Subheading
A paragraph of text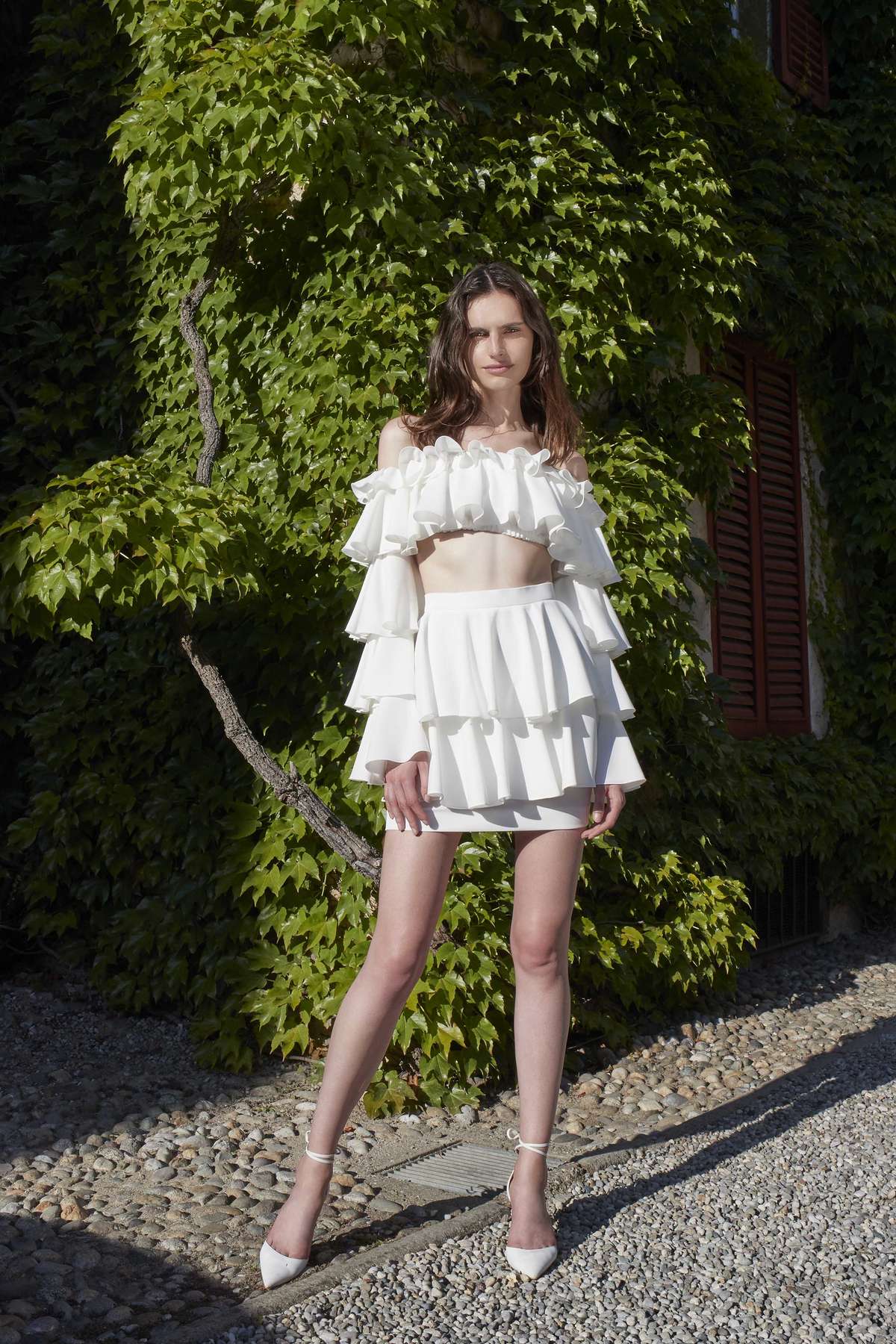 Subheading
A paragraph of text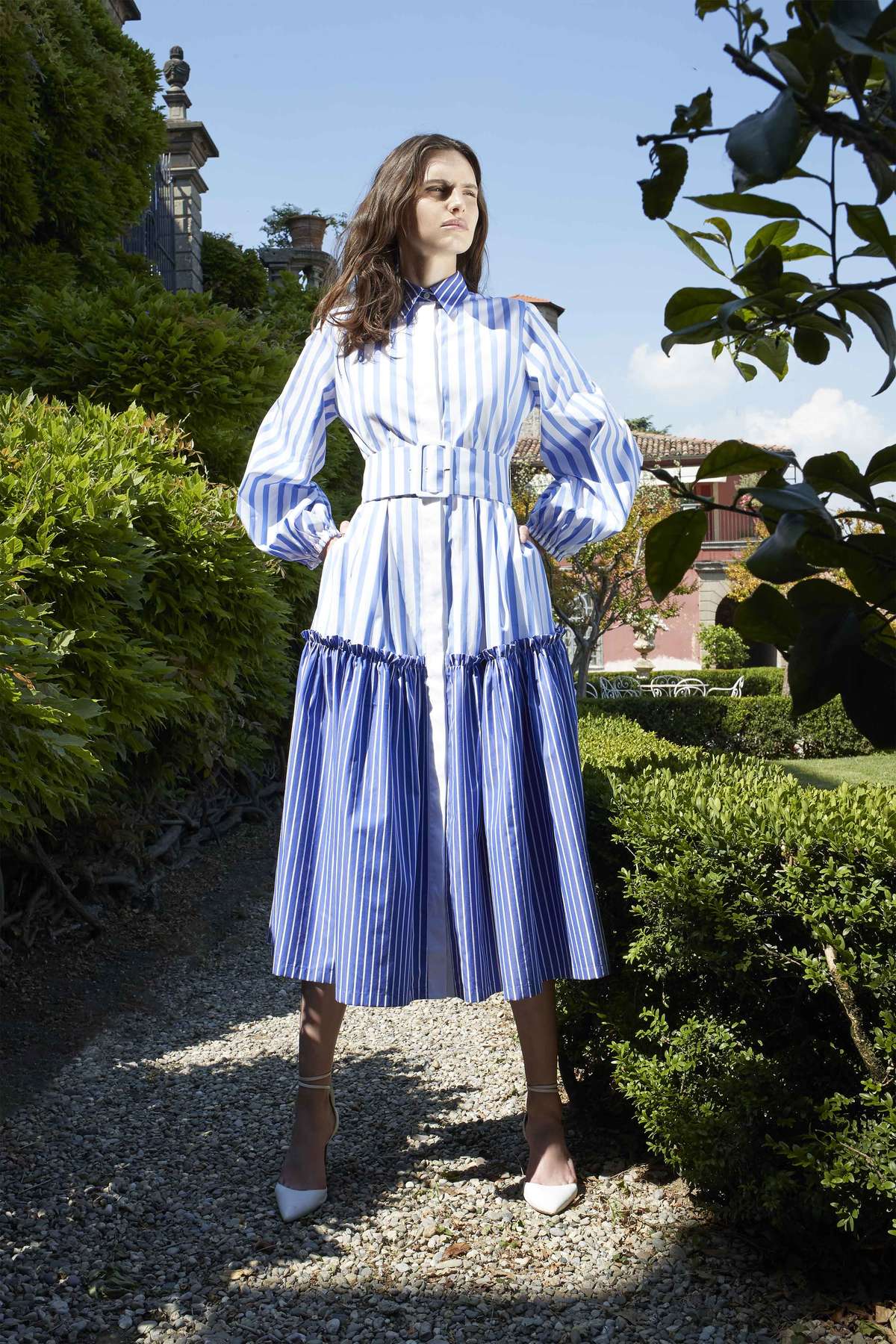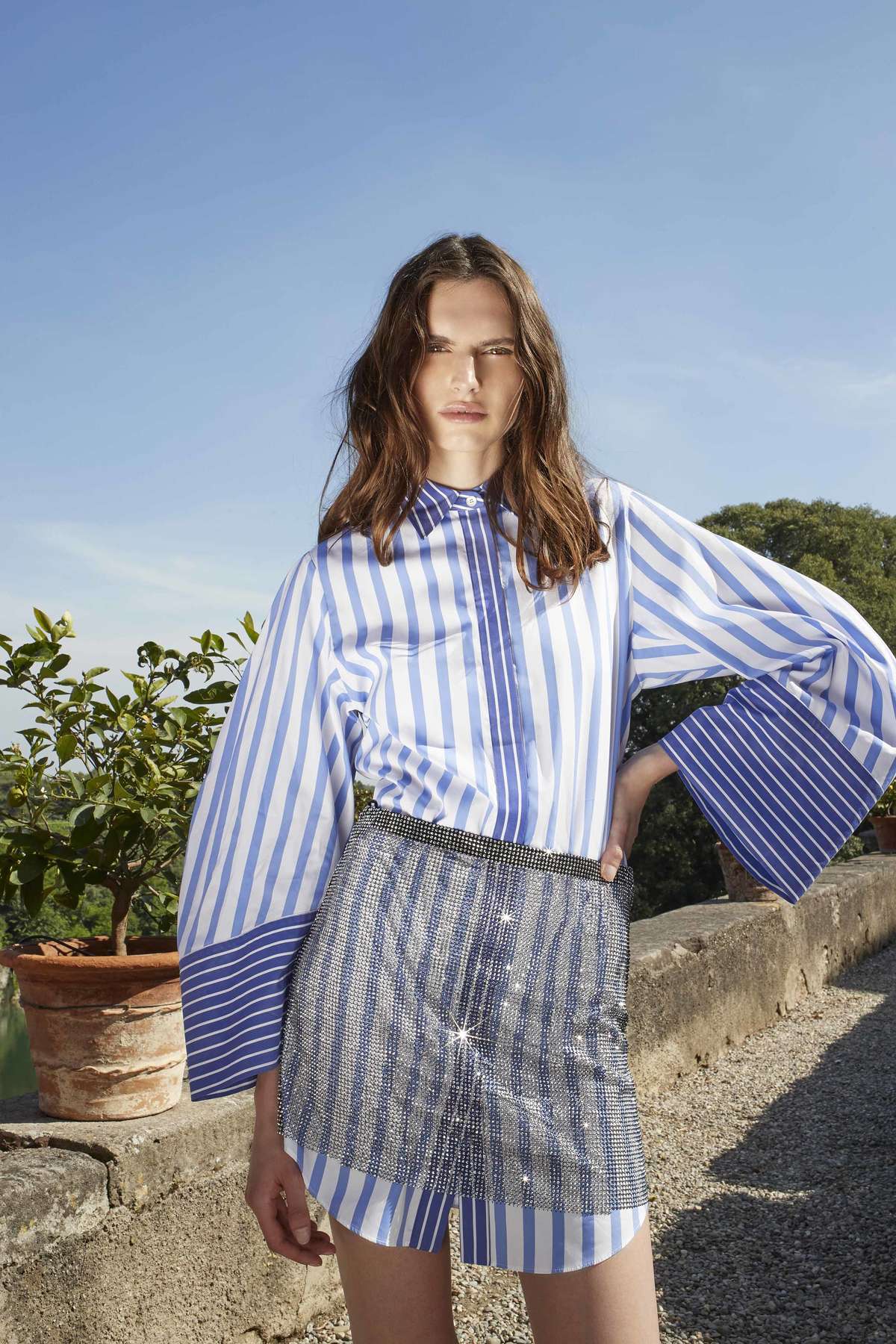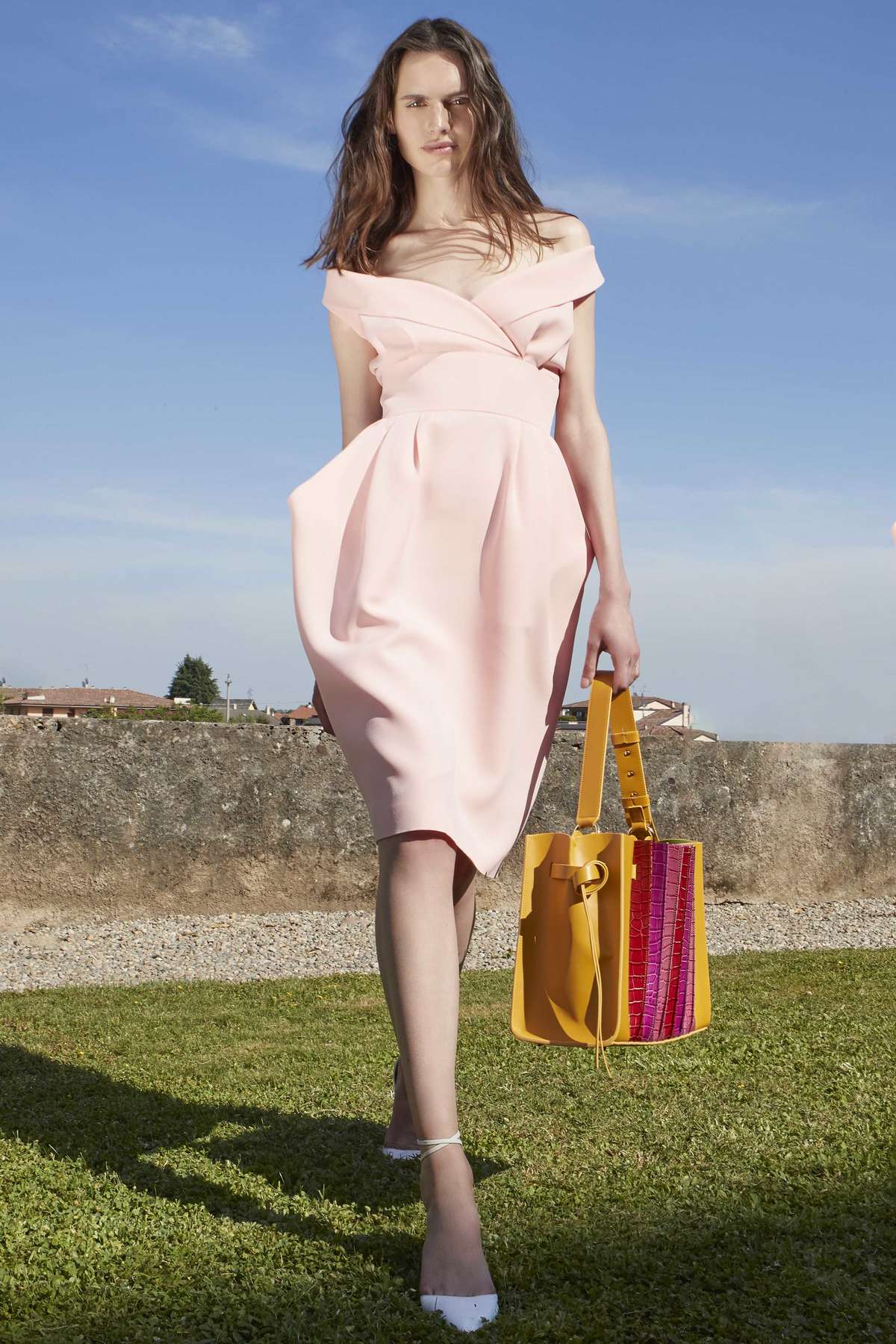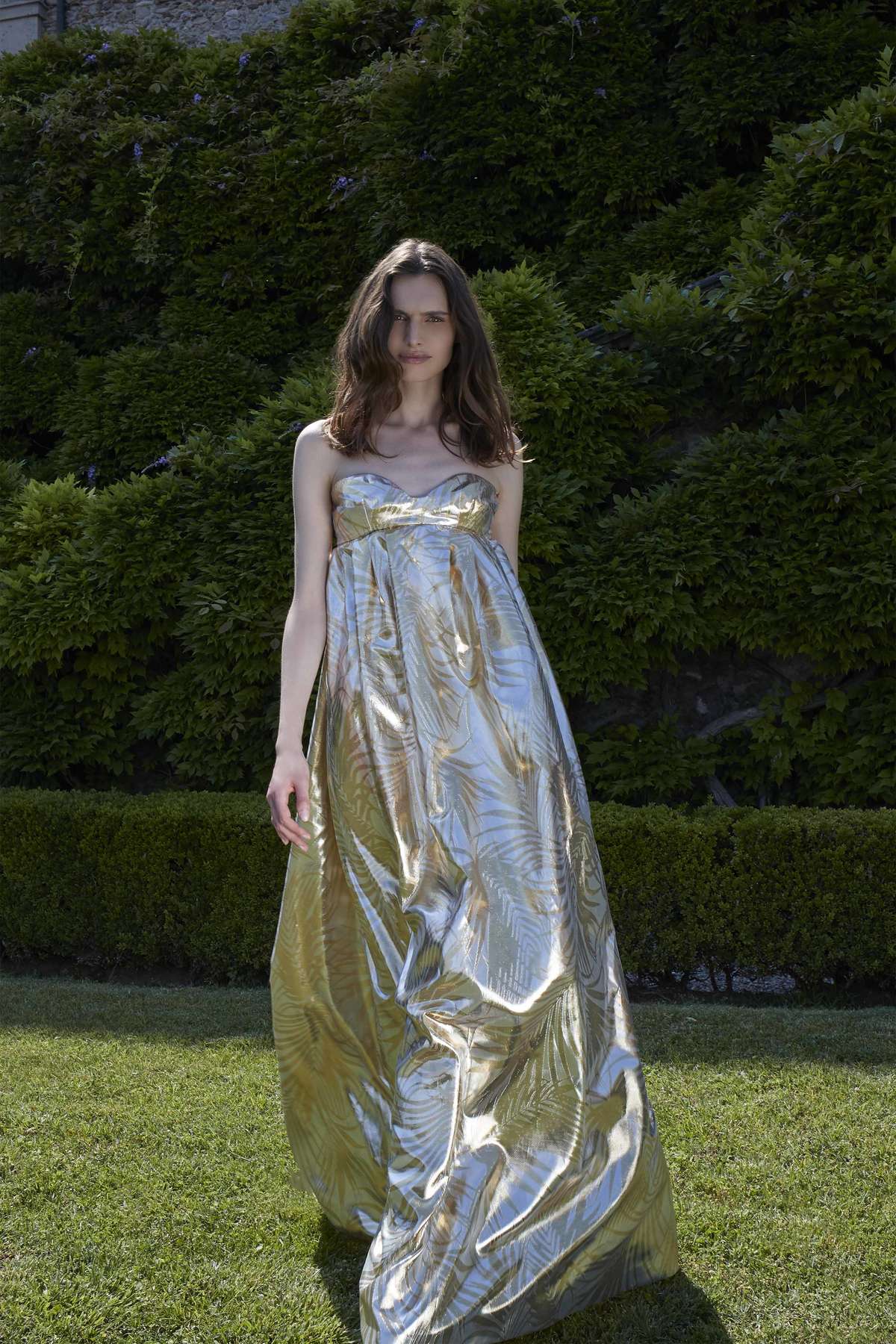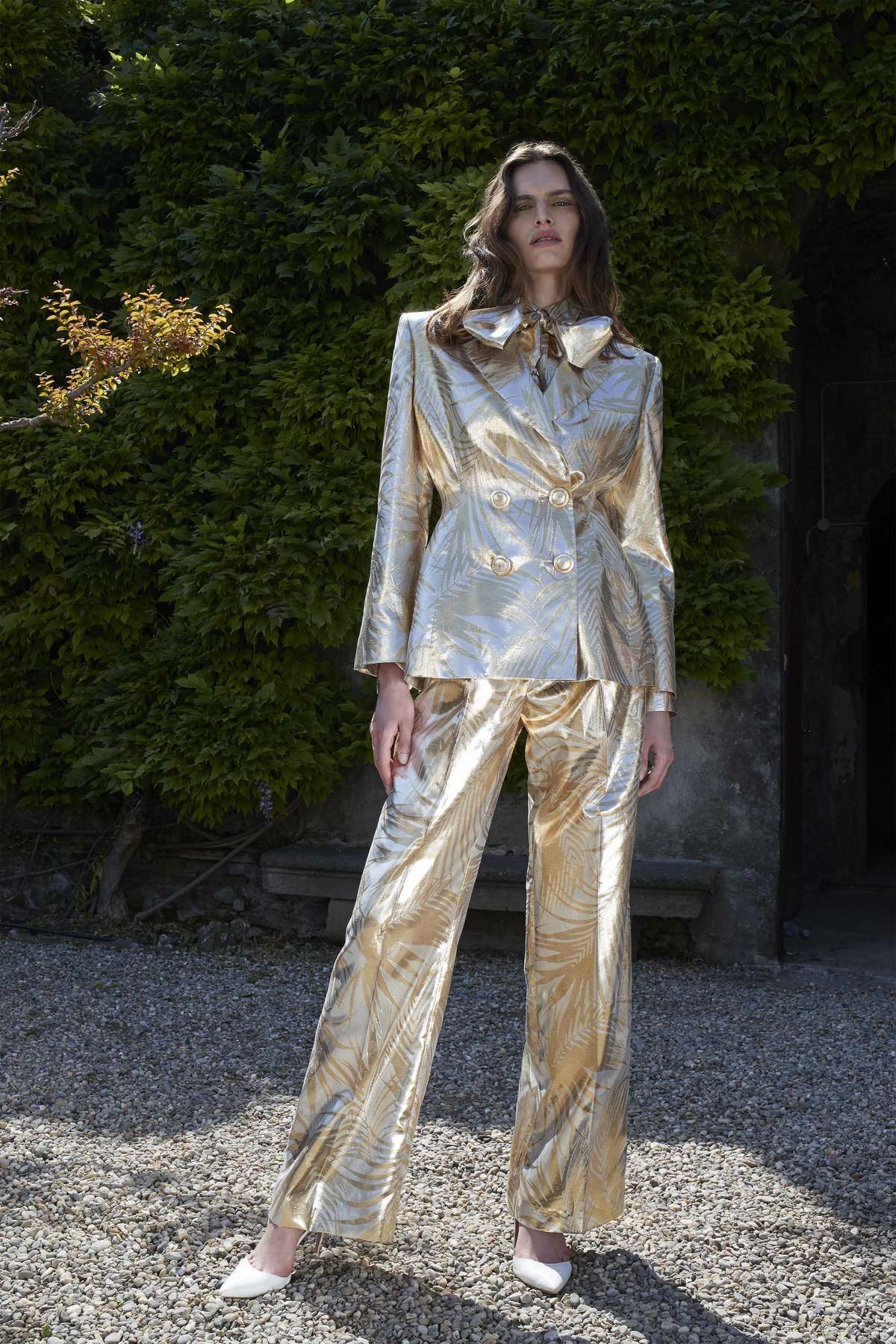 Subheading
A paragraph of text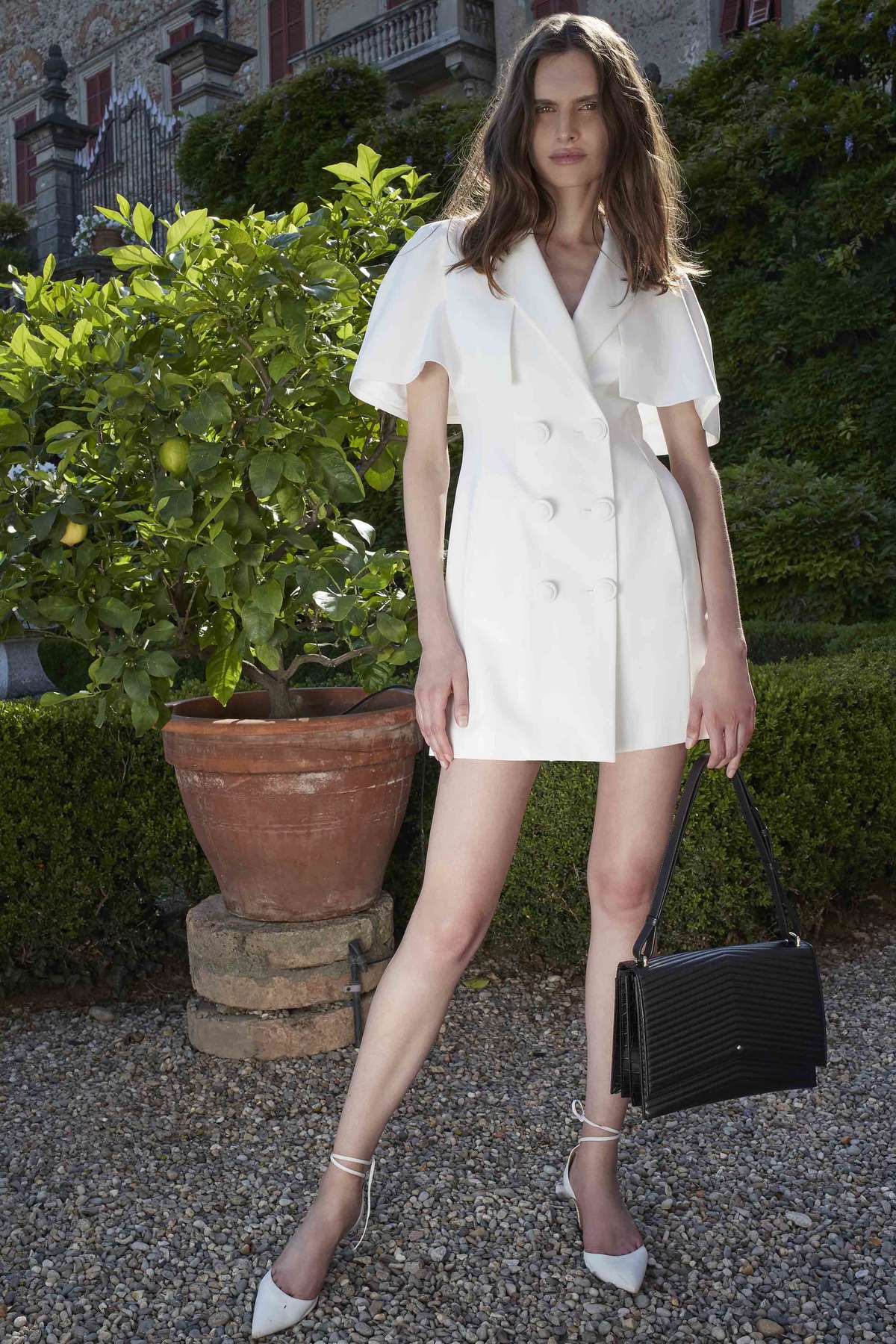 Subheading
A paragraph of text